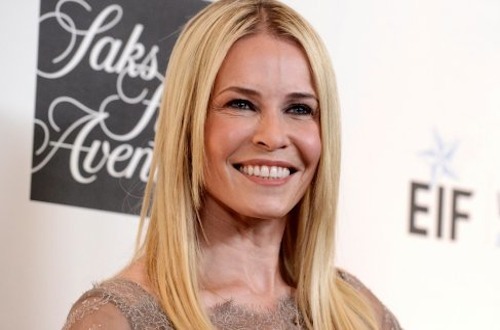 Chelsea Handler's reign over the E! late-night circuit has officially received an expiration date for later this summer.
The cabler announced Wednesday that the funny lady's popular talk show 'Chelsea Lately' will wrap up its seven-year run with an hour-long series finale on Tuesday, Aug. 26. Prior to that, there will also be a month-long "celebration" of special episodes.
RELATED NEWS: Chelsea Handler to End E! Talk Show
This impending departure shouldn't really come as much of a surprise to fans, especially since Handler hasn't exactly been shy about her intention to exit E! at the end of her current contract. But we still can't help but think of it as an end of an era — a common theme in this long-running trend of late-night host shake-ups.
"We are very proud of 'Chelsea Lately's long-running success and the unique space that the series carved out in late night television," Suzanne Kolb, President, E!, said in a statement. "Chelsea brought a distinct voice to late night with her acerbic wit and fearless commentary and we look forward to providing fans with a memorable send-off that lives up to that tradition. Most of all, we are grateful to the 'Chelsea Lately' team for making this show so special for seven years."
RELATED NEWS: Craig Ferguson Stepping Down as 'The Late Late Show' Host
Handler added: "I myself am more surprised than anyone that I was able to hold down a job for seven years, and it was a fantastic seven years. I will always look back at my time on E! as most people look back at their time in college. I'm glad I went.​"
As of now, it remains unclear where Handler will choose to set up shop next, however, Netflix has been tossed around as a potential possibility. And, of course, the other big question that remains is: Who will the network nab as her replacement to fill their upcoming late-night void?