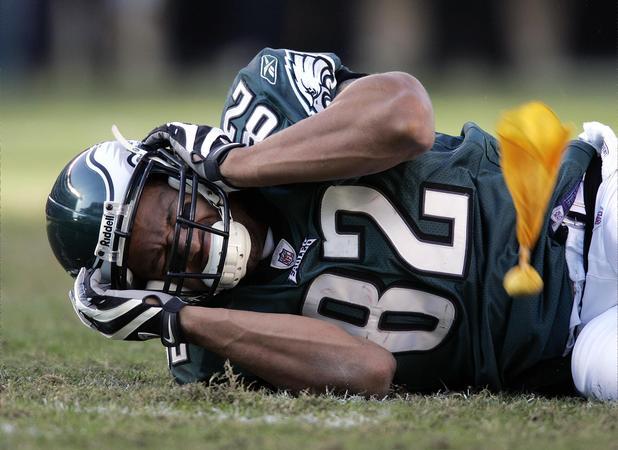 Concussions are the most threatening issue the National Football League has ever faced. As more information about the devastation they can bring comes out, former players are looking into suing the league for it suppressing information about the risk they bring. In the last five years, the league and its partners have also changed the way they cover the sport, focusing less on the bone-crushing hits that they once sensationalized.
Now, PBS' 'Frontline' and ESPN's 'Outside the Lines' have announced a weekly database tracking NFL players and their concussions. Called "Concussion Watch," the database will let users track concussions that are confirmed by NFL injury reports. Already this season more than 100 NFL players have suffered concussions, with wide receivers leading the way with 27 reported concussions.
The database's website will encourage fans to report possible concussions via a confidential tip form and on Twitter with the hashtag #ConcussionWatch. Verified hits will be added to the database.
The two programs have been investigating concussions for some time now. Documents have revealed that that in the 1990s the NFL paid $2 million in disability payments to players with brain damage from concussions, while the league was still publically saying there was no link between football and brain disease.