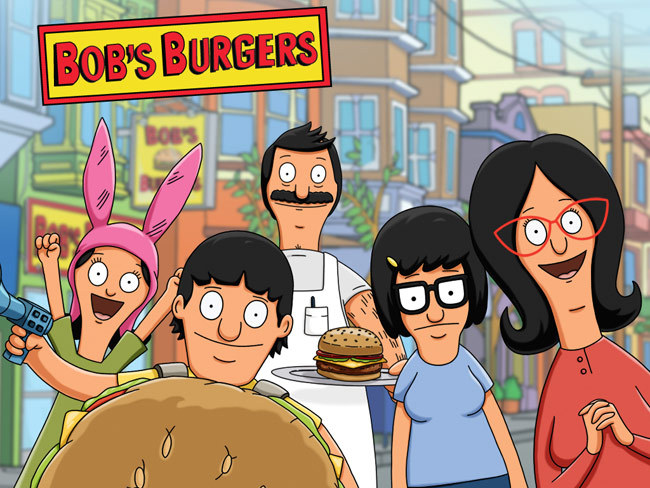 The Fox TV animated comedy series, Bob's Burgers, has recently been renewed for a fourth season on the network and in the latest news Adult Swim has closed a deal with Twentieth Television for the exclusive off-network rights to the series. In a deal which is reportedly just short of $500,000 an episode Adult Swim has secured the rights to air seasons 1-3 of Bob's Burgers starting this summer. The deal is in line with what TBS and Adult Swim paid for Twentieth Televisions Family Guy spinoff The Cleveland Show in 2010 (which has recently been cancelled, womp-waa!). Bob's Burgers will be joining fellow Fox animated comedies Family Guy and King Of The Hill on Adult Swim.
Bob's Burgers, created, written and executive produced by Loren Bouchard and Jim Dauterive, follows the life of working man Bob (H. Jon Benjamin), who runs Bob's Burgers with the help of his wife and their three children. SVP of Programming and Production for Adult Swim, Mike Lazzo, says "We hope that this deal makes Loren Bouchard filthy rich. After working on great shows like Home Movies and Lucy, Daughter Of The Devil, he deserves it."
Bob's Burgers, while not performing spectacularly for Fox, has done acceptable well in the ratings and has achieved its own cult following. The animated series has been praised by critics and even received an Emmy nomination for best animated program last year. The new deal with Adult Swim will likely give Bob's Burgers a needed push in the ratings. The additional exposure on the late-night comedy line-up this summer allows new viewers to catch up on all three seasons before the series returns in the fall.