There are just some actors who have the ability to star in everything, so why not write a monthly feature about those talented TV stars? This monthly feature, which stemmed from 'The Many Faces of Mark Pellegrino,' focuses on those talented entertainers that have a knack for appearing all over the small screen. This month, I'm featuring blonde bombshell Amanda Schull who might have a sweet face, but possesses the ability to play some of the most hated characters on television.
Who would have thought that the innocent ballerina with bad feet known as Jody Sawyer in the 2000 movie 'Center Stage' would turn into an evil, evil woman? From a hardcore lawyer to a homewrecker to a batshit crazy stalker, Schull has portrayed some nutty characters. So, let's sit back, relax and browse through some of her insane work and the many faces that are Amanda Schull. Warning: some spoilers are ahead!
1. Katrina Bennett on 'Suits'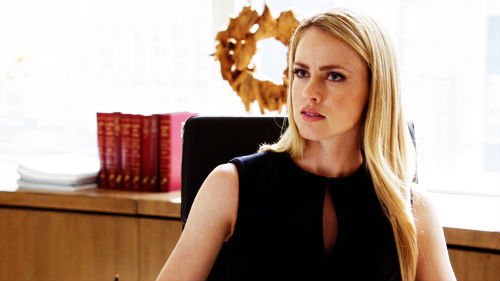 Schull's most recent role on the small screen is as despised lawyer Katrina Bennett on USA Network's 'Suits.' She might have the looks and great style sense, but now that she's working alongside Louis Litt (Rick Hoffman) she better sleep with one eye open. If she double crosses Harvey (Gabriel Macht), Mike (Patrick J. Adams) or even Louis, she just might get "Litt Up"!
2. Meredith Sorenson on 'Pretty Little Liars'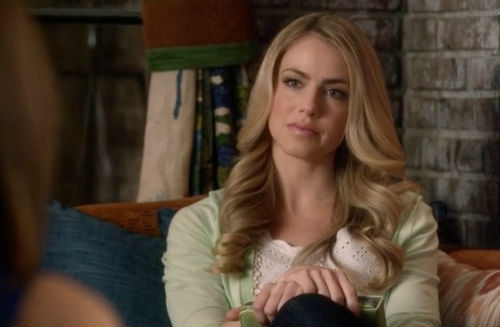 Fans of ABC Family's 'Pretty Little Liars' truly loathe Schull's character, Meredith Sorenson. Where do I even begin? From having an affair with Aria's (Lucy Hale) father to destroying their entire family to drugging Aria and knocking her unconscious, Schull's portrayal of mentally unstableness lived up to its potential.
3. Katie Ryan on 'One Tree Hill'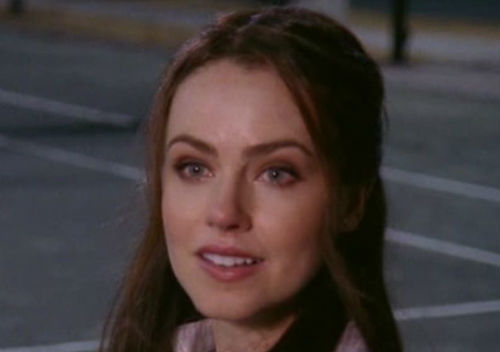 Her role as Katie Ryan just might be one of the most hated and craziest characters to ever appear on The CW's 'One Tree Hill.' What really put her on the crazy map was when she stalked Clay (Robert Buckley) and then shot him and his girlfriend Quinn (Shantel VanSanten). The two ended up surviving their injuries, however the craziness continued with Katie's mission to hunt down and kill Quinn. Yikes!
4. Lucinda Jarvis on 'Grimm'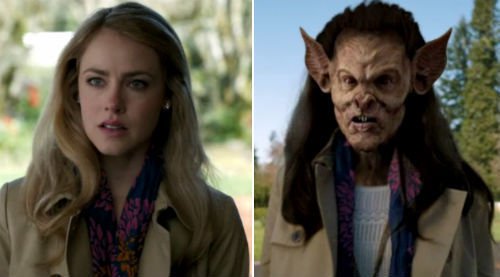 This was a different type of role for Schull, as she was able to show off her "ugly" side by portraying a wesen on NBC's 'Grimm.' Despite playing a Cinderella-like character, Lucinda wasn't all sweet and innocent. Her wesen side got the best of her, as Lucinda turned into an angry murderer. Yep, that sounds like a Schull character to me!
5. Marcy Victor on 'The Mentalist'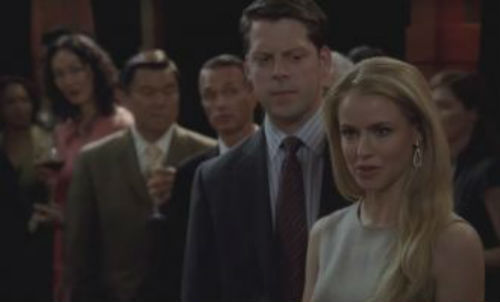 She might have been involved with a shady, slimey and greasy group of rich individuals in this episode of the CBS drama 'The Mentalist,' but, for once, Schull's role wasn't the bad guy or bad girl. She definitely pulled off the high-society girl who could cry on cue, but it was a pleasant surprise to see Schull come out on top.
6. Naomi Ceaver on 'Nikita'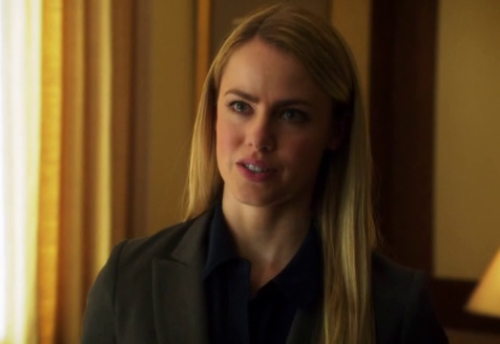 I'd be a little -- well, maybe a lot -- frightened if I had to go toe-to-toe with Maggie Q's badass character on 'Nikita.' Well, that's exactly what Schull had to do as rogue agent Naomi Ceaver. Let's just say things didn't end well or happy for Naomi. I guess that's what you get when you listen to Queen Amanda (Melinda Clarke).
7. Thea Summers on 'Psych'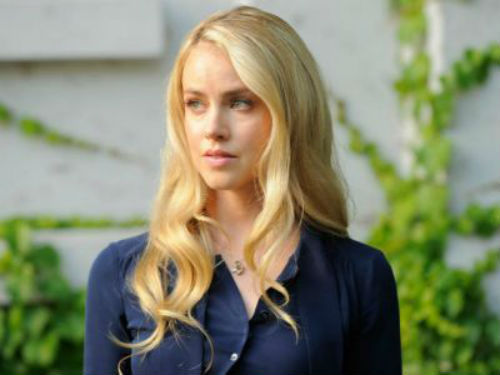 In 2012, Schull was able to get away from the darker and serious shows by starring in USA's 'Psych' as Thea Summers. Even starring alongside the hilarious duo that is Shawn (James Roday) and Gus (Dule Hill) didn't save Schull from portraying -- yet again -- an evil character. Unfortunately, her character was revealed to be a murderous woman who had quite the complicated history. Can't this girl catch a break?
8. Nicole Duncan on 'Hawaii Five-0'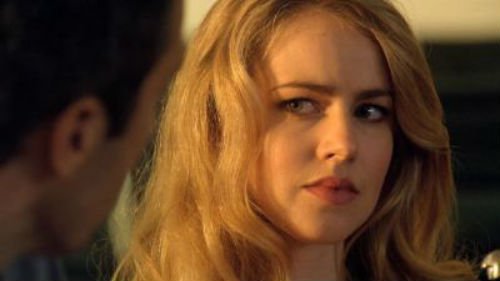 Well, I think it's easy to deduce that Schull played yet again the not-so-nice girl in 'Hawaii Five-0.' Let's see: she organized her own kidnapping with help from her boyfriend and even killed her own husband. Wow. Her character's actions were so despicable, that even McGarrett (Alex O'Loughlin) was disgusted by her own the show.
9. Allison Thurston on 'Cold Case'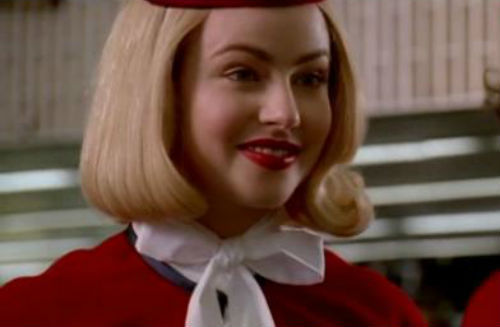 Mark it on the calendar! Shout it from the rooftops! This is the first time throughout this article that Schull will be noted as playing the good girl on TV. Woo hoo! Schull portrayed Allison Thurston, a young stewardess in the '60s who was excited to see the world, but sadly she was killed before she even got the chance.
10. Neviah Larkin on 'Bones'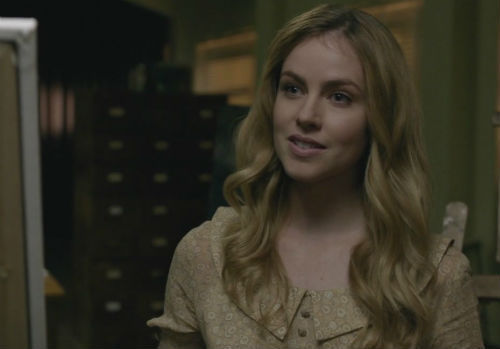 In an episode of FOX's hit series 'Bones,' Schull truly embraced her crazy side as mental patient Neviah Larkin who thought she was an angel. In addition to thinking she had a halo and wings, Neviah was also a talented artist. In the end -- and surprisingly -- she turned out to be innocent, but still a little mad.
Most of the time she might play the mean, bad and angry witch, but I think we'd all be a little disappointed if she didn't. She's just so good at it! Which Amanda Schull role is your favorite?
Reed Diamond < Previous | Next > Annie Parisse