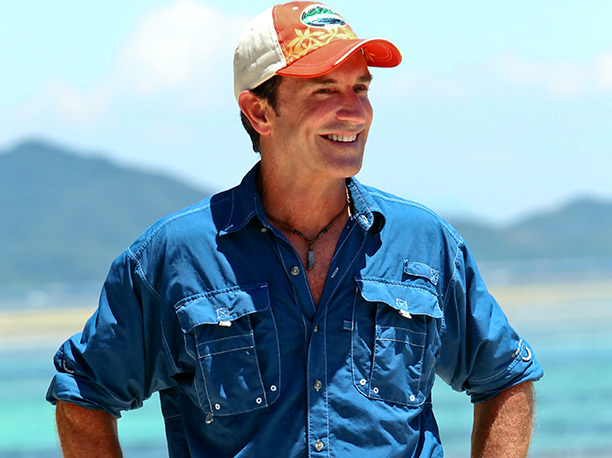 The next high concept season of 'Survivor' will put the bonds of family to the test as they compete against one another for the ultimate prize.
For fans of the series, one of the lynchpin episodes of each season finds the castaways that have made it far in the game visited by family members flown in from the mainland. 'Survivor: Blood vs Water' will pit returning all star players against these very family members to determine where family loyalties end and the spirit of competition begins.
In a new trailer hyping the season, host Jeff Probst teased, "It's going to test that notion of what is thicker - blood or water? In a certain situation, are you going to help your blood relative or take them out?"
Other players will pit themselves against significant others, such as 'Survivor: One World's Kat Edorsson playing against boyfriend (and 'Big Brother' winner) Hayden Moss. Probst noted, "I don't think every couple is going to choose to support their partner. Absolutely not."
Other returning players include previous season winners Aras Baskauskas ('Survivor: Panama') and Tina Wesson ('Survivor: Australia'), as well as Gervase Peterson (from the series' very first season) and Colton Cumbie (forced to forfeit after a medical emergency in 'Survivor: One World').
"Colton's a really great player but he has baggage," he said. "He still owes people from the last time he played and they're going to exact that payment at some point... So I could see Caleb thinking, 'You know what? I've got to get rid of Colton because he can't win and I could'."
The host made the safe prediction that the new season will see plenty of twists and turns, with blindsides that fans have come to expect. "There's a ton of things happening this season, lots of layers to the game, that should make it very interesting," Probst said.
'Survivor: Blood vs Water' will premiere Wednesday on CBS. Check out the first seven minutes of the premiere below!