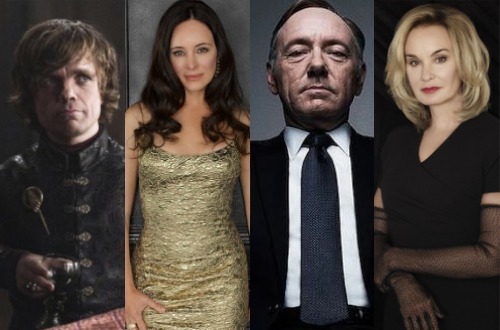 Every holiday comes with its own unique set of traditions. For the Fourth of July, we set off fireworks and attend family barbeques. For Christmas, we exchange gifts. For Thanksgiving, we stuff our faces with delicious turkey. And for St. Patrick's Day — we consume copious amounts of alcohol.
It's a grand concept and one that some people choose to celebrate on a daily, rather than yearly, basis. (I'm referring to a close friend, of course.) So being the TV Junkie (and apparently borderline alcoholic) that I am, I decided to hone in on my entertainment bartending skills by distinguishing what drinks would best match up with certain television shows.
So for those of you opting to stay in, instead of partying the night away in some bar, let me offer you a list of drink suggestions to go with your Netflix binge-athons. After all, you don't need to leave the comfort of your home to still experience the joy of a St. Patty's Day hangover.
'Game of Thrones' — Winter Lager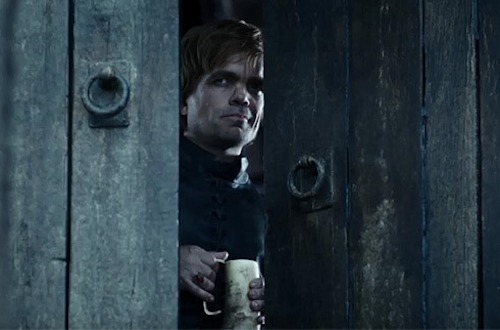 Whether your family's been massacred or merely despises your very existence, there's always a good reason to drink in Westeros — a philosophy Tyrion Lannister has been more than willing to stand by time and time again. "It's not easy being drunk all the time," he says. "Everyone would do it if it were easy." Hard to argue with sound logic like that. So why not do so with some of the best beer in town. Winter may be coming…but that doesn't always have to be a bad thing.
'True Blood' — Bloody Mary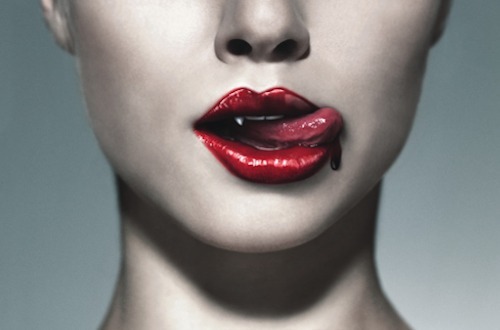 Blood…vampires…you'll get there. Is there really any other drink that better encapsulates supernatural creatures that drink blood? Full bodied and aged to perfection (and the drink isn't too bad either), this mix of tomato juice, vodka and, spice will leave you ready and waiting for a night full of sexy vamps and werewolves. It has all of the flavor, with none of the bite. You know, unless you're into that sort of thing.
'Downton Abbey' – Pimm's Liqueur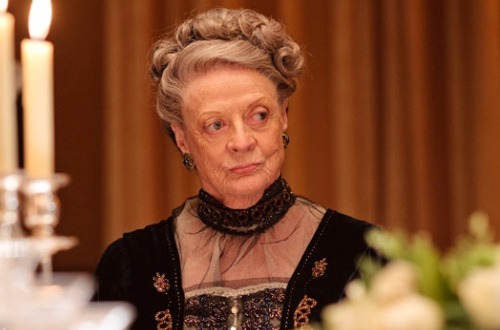 Whether served as a before or after dinner drink, this tasty beverage can be customized to satiate even the most distinguished of palates. Personally, I suggest mixing this with either lemonade or champagne, giving the drink an almost elegant appearance — perfect for a special weekend dinner party. (Though the Dowager might ask, "What's a weekend?") Plus, it's English. They're English. It just fits.
'Boardwalk Empire' — Sidecar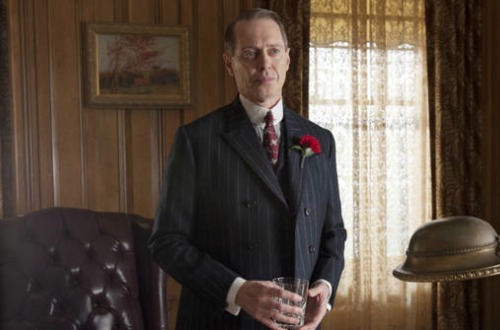 It may be the Prohibition Era, but that doesn't stop Nucky Thompson from imbibing this classic cocktail as often as he can, so clearly you should too! Featuring the perfect level of Cognac and Cointreau, this beverage allows you to drink (and feel) like a gangster in the best way possible. Salud!
'Parks and Recreation' — Scotch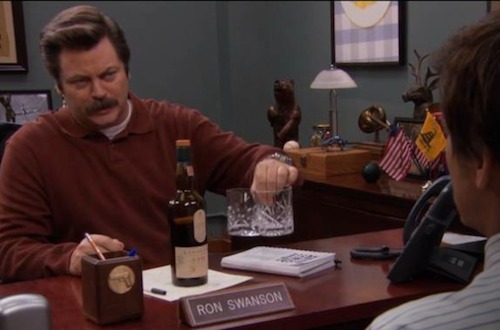 Ron Swanson likes to complain about a lot of things. ("Clear alcohols are for rich women on diets.") But even he can't resist the temptation of a good glass of Scotch, particularly a 16-year-old bottle of Lagavulin. So if you don't mind dropping $90, you can be just like Ron (which should pretty much be everyone's main goal in life). Or just buy off the shelf and fake it. Ron would respect that. Just be sure to stay away from the Snake Juice.
'Revenge' — Vodka Martini
All that scheming and lying can, undoubtedly, make a person rather thirsty. And what better way to observe Emily Thorne's takedown of the Grayson clan than with this cocktail classic. (James Bond's got nothing on the Hamptons elite.) After all, 'Revenge' — must like the drink itself — is best served with a twist.
'Mad Men' — Old Fashioned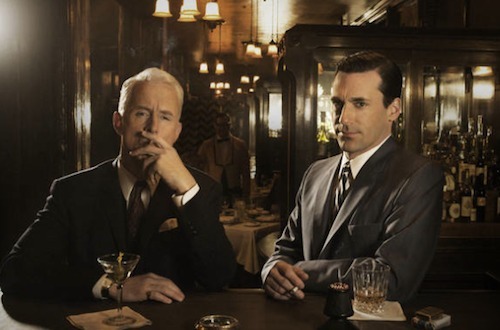 If this show has taught us anything it's that liquid lunches are not only expected, but highly encouraged. And there's nothing like this bourbon-based beverage to help quench that midday thirst. Follow this up with an afternoon nap and early evening pitch and you've earned yourself a full day's pay. Maybe even a promotion.
'New Girl' and/or 'The Mindy Project' — Frozen Margarita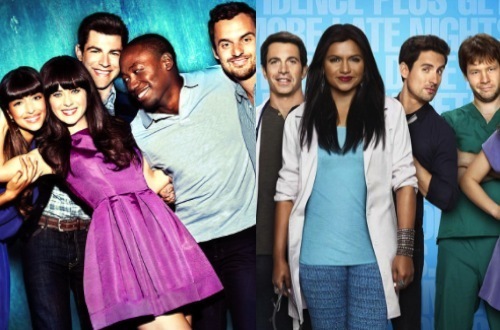 They're fun and girlie and the perfect drink to share with your besties while observing the goings-on of these crazy (yet loveable) characters. All you need is a good blender, lots of ice, and plenty of twisty straws. Because why not? Warning: numerous brain freezes will most likely ensue. Just pace yourself and power through or else experience the wrath of the Douchebag Jar.
'Scandal' — Red Wine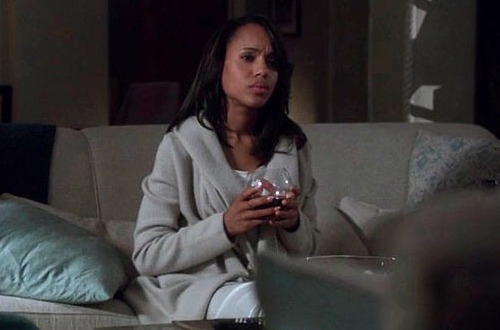 When it comes to Olivia Pope, one should just always follow her lead. Not just in regards to late-night beverages, but to pretty much life in general. In fact, you should probably also go out and buy an awesome trench coat while you're at it. If Liv's taught us anything throughout these past few years, it's that — aside from her, of course — a glass of red wine can "fix" everything.
'House of Cards' — Brandy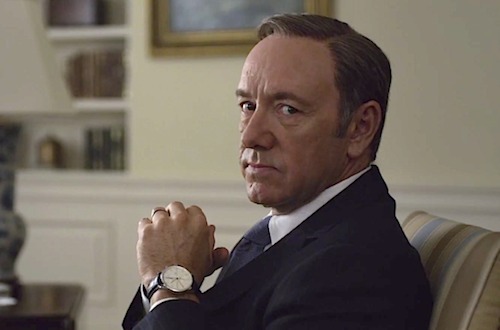 That smooth and sophisticated taste will make you feel almost as powerful as Frank Underwood (which is really saying something). Side effects include performing numerous monologues in front of your bedroom mirror. Don't worry, that's totally normal. Kevin Spacey would be proud.
'American Horror Story' — Long Island Iced Tea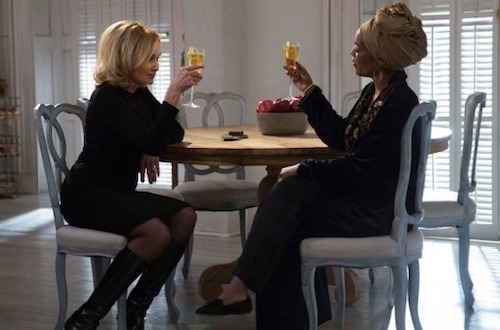 Murder. Bestiality. Incest. Melon ballers. Yeah, you're definitely going to want to consume as much alcohol as possible during this show. If for no other reason than to completely forget everything you just saw. (Hey, it's way cheaper than actual therapy!) Have a few of these booze-heavy concoctions and you'll be ready to face anything Ryan Murphy throws at you…Minotaurs and all.
'Hannibal' — Chianti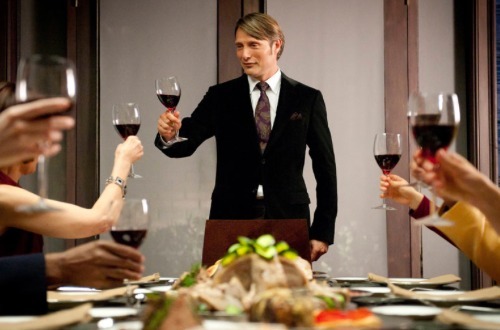 This one was pretty much a given, right? Throw in a few fava beans and you've got yourself one wild and twisted party. (*Insert incredibly creepy sucking sound here) Bon appetit!
'The Walking Dead' — The Zombie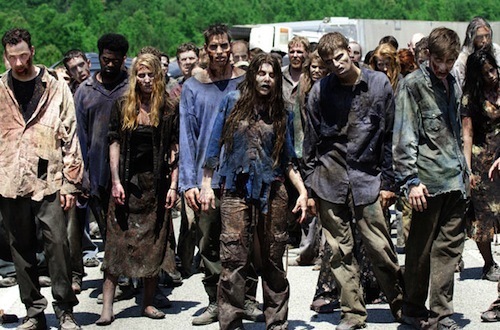 What better way to connect with the undead than by consuming a beverage that's centered around that very same concept? And depending on how many you have in one sitting, you could probably make a great impression of one the following morning.
'Dallas' — J.R. Ewing Bourbon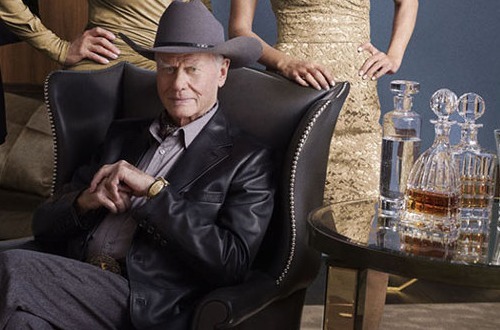 It's almost impossible to watch an episode of this series without thinking about the late Larry Hagman, who played one of the show's most iconic figures, J.R. Ewing. And what better way to honor his memory than by taking a few swigs (or several, depending upon your tolerance level) of his character's favorite drink of choice?
'The Simpsons' — Beer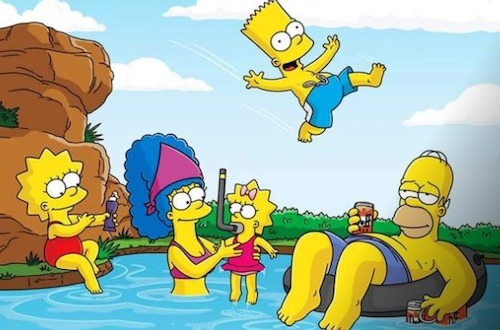 I mean, come on — drinking anything else would just seem wrong and inappropriate. Extra credit to those who take the extra step to write "Duff" on their cans.
Now go out there and get your TV-drink on!