NBC won the 18-49 demo race, while ABC drew in the most total viewers.
'The Voice' once again matched last week's all-time Monday low of 3.0, and has now been camped out at that number for three straight weeks. Lead-out 'The Blacklist' also matched last week, earning a 2.7, and once again topping the night in scripted ratings.
Faced with both 'The Voice' and the hyped up return of Jack Bauer, 'Dancing with the Stars' plunged a staggering seven tenths to a 1.9. 'Castle' followed 'Dancing's dubious lead, falling four tenths to a 1.6. The Eye was by no means immune to the downward trend, with the season finale of '2 Broke Girls' dropping three tenths to a new series low of 2.0.
Bubble comedy 'Friends with Better Lives' lost the two tenths it gained last week, plus one more, falling to a 1.6. Thus, 'FwBL' maintains its status as likely ax fodder. In fact, it's time to guarantee this baby. The hits just kept on coming, with 'Mike & Molly' tumbling down five tenths to a new series low of 1.7. There sure is a lot of that series low stuff going around lately.
The much anticipated premiere of '24: Live Another Day' did very well, but not nearly as great as some had predicted. '24: LAD' earned a 2.6 in the 18-49 demo, and drew in just under eight million total viewers. That's more than respectable, but it also failed to top a normal episode of 'The Blacklist' in either measure. How big next week drops will give us a better idea of Jack Bauer's future prospects past '24: LAD's planned 12-episode run.
Finally, The CW lived up to its usual Monday expectations, with 'Star-Crossed' staying put at its eternal 0.3. The season (and likely series) finale of 'The Tomorrow People' stayed flat with last week's 0.4, which should really squash any lingering hopes fans might have had.
Key: Broadcast Network - Show Name - 18-49 Rating - 18-49 Share - Total Viewers In Millions
8PM
NBC - The Voice (N) - 3.0 - 9 - 11.00
FOX - 24: Live Another Day (Season Premiere) - 2.6 - 8 - 8.08
CBS - 2 Broke Girls (Season Finale) - 2.0 - 7 - 6.49
ABC - Dancing with the Stars (N) - 1.9 - 6 - 13.12
CW - Star-Crossed (N) - 0.3 - 1 - 0.87
8:30PM
CBS - Friends with Better Lives (N) - 1.6 - 5 - 4.92
9PM
CBS - Mike & Molly (N) - 1.7 - 5 - 6.54
CW - The Tomorrow People (Season Finale) - 0.4 - 1 - 1.01
9:30PM
CBS - Mom (R) - 1.2 - 3 - 4.70
10PM
NBC - The Blacklist (N) - 2.7 - 8 - 10.47
ABC - Castle (N) - 1.6 - 5 - 9.00
CBS - NCIS: Los Angeles (R) - 0.7 - 2 - 3.79
Source: Nielsen Media Research
PRIMETIME PROGNOSTICATION
The five main factors I consider when making a prediction are thus:
1. Does the show win its timeslot, and how often? (CW shows are exempt from this criteria.)
2. How do the show's ratings compare to similar programs on the same network? (Self explanatory.)
3. How long has the show been on the air? (Veteran series are always more likely to get renewed.)
4. Does the show have any high-profile leads? (Never discount star power.)
5. How much does the show cost to make? (Approximately, exact TV budgets are hard to come by.)
Newly updated predictions are in bold.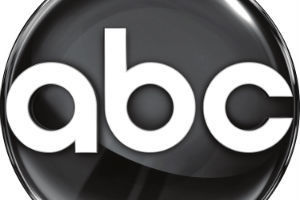 Castle - Guaranteed Renewal Renewed 5/8/14 *Correct Prediction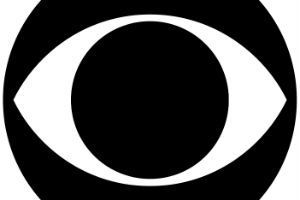 2 Broke Girls - Guaranteed Renewal Renewed 3/13/14 *Correct Prediction
Friends with Better Lives - Guaranteed Cancellation Canceled 5/10/14 *Correct Prediction

Mike & Molly - Likely Renewal Renewed 3/13/14 *Correct Prediction

Mom - Likely Cancellation Renewed 3/13/14 *Incorrect Prediction

Intelligence - Guaranteed Cancellation Canceled 5/10/14 *Correct Prediction
Hostages - Guaranteed Cancellation Canceled 5/10/14 *Correct Prediction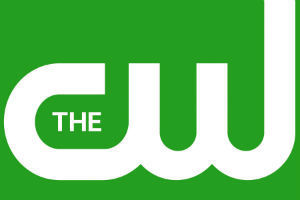 Star-Crossed - Guaranteed Cancellation Canceled 5/8/14 *Correct Prediction

Beauty and the Beast - Guaranteed Cancellation Renewed 5/8/14 *Incorrect Prediction

The Tomorrow People - Guaranteed Cancellation Canceled 5/8/14 *Correct Prediction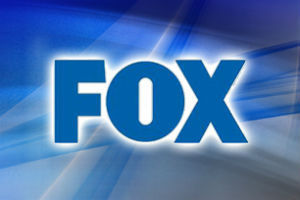 Bones - Already Renewed
Almost Human - Guaranteed Cancellation Canceled 4/29/14 *Correct Prediction
24: Live Another Day - Too Soon to Tell

The Following - Likely Cancellation Renewed 3/7/14 *Incorrect Prediction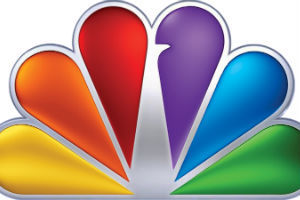 The Blacklist - Already Renewed
Prediction Stats
Shows correctly predicted - 59

ABC - 17

Castle (R), The Goldbergs (R), Grey's Anatomy (R), Last Man Standing (R)
Marvel's Agents of S.H.I.E.L.D. (R), The Middle (R), Mind Games (C), Mixology (C), Modern Family (R)
The Neighbors (C), Once Upon a Time (R), Once Upon a Time in Wonderland (C), Resurrection (R)
Revenge (R), Scandal (R), Super Fun Night (C), Trophy Wife (C)
CBS - 18
2 Broke Girls (R), Bad Teacher (C), The Big Bang Theory (R), Blue Bloods (R), The Crazy Ones (C)
Criminal Minds (R), CSI (R), Elementary (R), Friends with Better Lives (C), The Good Wife (R)
Hawaii Five-0 (R), Hostages (C), Intelligence (C), The Millers (R), NCIS (R), NCIS: Los Angeles (R)
Person of Interest (R), Two and a Half Men (R)

CW - 5
The 100 (R), The Carrie Diaries (C), Hart of Dixie (R), Star-Crossed (C), The Tomorrow People (C)
FOX - 8
Almost Human (C), Brooklyn Nine-Nine (R), Dads (C), Enlisted (C), New Girl (R), Raising Hope (C)
Rake (C), Surviving Jack (C)
NBC - 11
About a Boy (R), Believe (C), Chicago Fire (R), Chicago P.D. (R), Crisis (C), Dracula (C), Grimm (R)
Hannibal (R), Law & Order: SVU (R), Parks and Recreation (R), Revolution (C)
Shows incorrectly predicted - 9
Beauty and the Beast (R), Community (C), The Following (R), Growing Up Fisher (C), The Mentalist (R)
The Mindy Project (R), Mom (R), Nashville (R), Suburgatory (C)

Current accuracy rate: 87%

Shows that were renewed or canceled prior to 'Primetime Prognostication's debut - 24
ABC - The Assets (C), Back in the Game (C), Betrayal (C), Killer Women (C), Lucky 7 (C)
CBS - Unforgettable (R), We Are Men (C)
CW - Arrow (R), The Originals (R), Reign (R), Supernatural (R), The Vampire Diaries (R)
FOX - American Dad (C by FOX, R by TBS), Bob's Burgers (R), Bones (R), Family Guy (R), Glee (R), Sleepy Hollow (R), The Simpsons (R)
NBC - The Blacklist (R), Ironside (C), The Michael J. Fox Show (C), Sean Saves the World (C), Welcome to the Family (C)