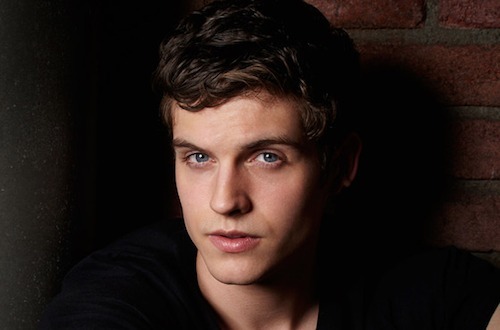 It looks like we're about to have a supernatural swap on our hands. E! Online exclusively reports that 'The Originals' has cast 'Teen Wolf' fan favorite Daniel Sharman in a major Season 2 role when The CW hit returns for its sophomore season next fall.
RELATED NEWS: Shocker: [SPOILER] Says Farewell to 'The Originals'
So who will he play? Interestingly enough, it won't be of the werewolf persuasion. The actor will take of the part of Kaleb — a handsome, devilish, and extremely charming new witch in the French Quarter's coven, who's intent on wreaking havoc, wooing women, and causing as much chaos as possible.
Having been deeply wounded by a horrific family upbringing, Kaleb covers his emotional bruises with a wicked sense of humor, and has quite the temper to boot. Bottom line, you definitely don't want to get on this guy's bad side. He is expected to show up as early as the Season 2 premiere.
This new gig will serve as the second time Sharman's worked with Joseph Morgan, as the British actors both starred in the 2011 hit film 'Immortals.' But will they be friends or foes? That has yet to be seen, though given both of their characters' rage issues, that seems highly unlikely. (Let's just hope some shirtlessness will be involved.)
RELATED NEWS: The CW Announces Season Finale Dates
Regardless, it will be nice to have Sharman back on the small screen (given his recent 'Teen Wolf' departure) in what's sure to be an equally awesome supernatural capacity.
'The Originals' Season 1 finale airs Tuesday, May 13 at 8/7 on The CW.