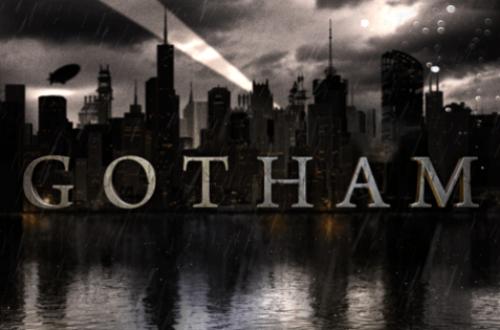 Yesterday, NBC was the first broadcast network to announce its 2014-15 programming schedule, and now can be said the same for FOX.
This morning, Kevin Reilly, FOX entertainment chairman, announced the upcoming fall schedule, which includes new series 'Red Band Society,' 'Gotham,' 'Utopia,' 'Gracepoint' and 'Mulaney.'
RELATED NEWS: FOX Orders 'Empire' & 'Red Band Society' to Series, Grants 'Mulaney' 10 More Episodes
'Gotham' has booked the Monday lead-off spot, which means 'Bones' will move to Thursdays. Come Sunday, FOX will no longer be known for its animated shows, but rather its comedies, as 'Brooklyn Nine-Nine' and 'Mulaney' will both air that evening.
It should also be noted that the final season of 'Glee' won't debut until midseason, in addition to Rainn Wilson's 'Backstrom,' animated comedy 'Bordertown,' hip-hop drama 'Empire,' action-adventure' Hieroglyph,' Will Forte's 'The Last Man on Earth,' limited series 'Wayward Pines and Becki Newton's 'Weird Loners.' 'American Idol' and 'The Following' will also return midseason.
RELATED NEWS: FOX Grants 'Gotham' a Full Series Order, Releases First Official Trailer
The schedule is as follows, with new shows in all CAPS:
MONDAY
8 p.m. 'GOTHAM'
9 p.m. 'Sleepy Hollow'
TUESDAY
8 p.m. 'UTOPIA'
9 p.m. 'New Girl'
9:30 p.m. 'The Mindy Project'
WEDNESDAY
8 p.m. 'Hell's Kitchen'
9 p.m. 'RED BAND SOCIETY'
THURSDAY
8 p.m. 'Bones'
9 p.m. 'GRACEPOINT'
FRIDAY
8 p.m. 'Masterchef Junior'
9 p.m. 'UTOPIA'
SATURDAY
'Fox Sports Saturday'
SUNDAY
7 p.m. NFL
7:30 p.m. 'Bob's Burgers'
8 p.m. 'The Simpsons'
8:30 p.m. 'Brooklyn Nine-Nine'
9 p.m. 'Family Guy'
9:30 p.m. 'MULANEY'