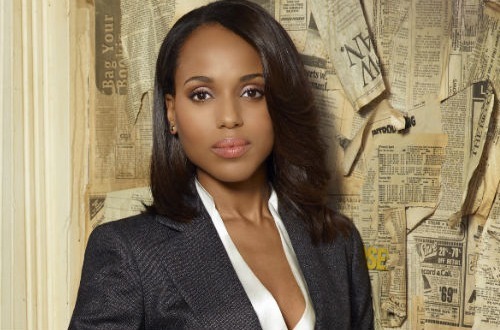 ABC unveiled its official fall schedule for the 2014-15 season during the network's Tuesday upfronts, and it seems that Shondaland will once again dominate the Thursday night timeslot. However, there will be a few changes.
For one, 'Grey's Anatomy' and 'Scandal' are both moving up an hour to make room for Shonda Rhimes' newest drama 'How to Get Away With Murder.' Another significant shake-up goes to 'Marvel's Agents of S.H.I.E.L.D.,' which will move to 9/8 on Tuesday nights to make room for new comedies 'Selfie' and 'Manhattan Love Story.'
Meanwhile, new dramas 'Marvel's Agent Carter,' 'Galavant,' 'American Crime,' 'Secrets and Lies,' 'The Astronaut Wives Club,' and 'The Whispers' have all been tapped for midseason debuts, along with the comedy 'Fresh Off the Boat.' New seasons of 'The Taste' and 'The Great Christmas Light Fight' will also air in the winter.
Check out the complete ABC fall schedule below (new shows are in all CAPS):
MONDAY
8 p.m. 'Dancing with the Stars'
10 p.m. 'Castle'
TUESDAY
8 p.m. 'SELFIE'
8:30 p.m. 'MANHATTAN LOVE STORY'
9  p.m. 'Marvel's Agents of S.H.I.E.L.D.'
10 p.m. 'FOREVER'
WEDNESDAY
8 p.m. 'The Middle'
8:30 p.m. 'The Goldbergs'
9 p.m. 'Modern Family'
9:30 pm 'BLACK-ISH'
10 p.m. 'Nashville'
RELATED NEWS: ABC Renews 'OUAT,' 'Resurrection,' 'Castle,' 'Grey's,' 'Scandal,' 'Revenge' & More
THURSDAY
8 p.m. 'Grey's Anatomy'
9 p.m. 'Scandal'
10 p.m. 'HOW TO GET AWAY WITH MURDER'
FRIDAY
8 p.m. 'Last Man Standing'
8:30 p.m. 'CRISTELA'
9 p.m. 'Shark Tank'
10 p.m. '20/20'
SATURDAY
'Saturday Night Football'
SUNDAY
7 p.m. 'America's Funniest Home Videos'
8 p.m. 'Once Upon a Time'
9 p.m. 'Resurrection'
10 p.m. 'Revenge'
Shows not returning next season include 'The Assets,' 'Back in the Game,' 'Betrayal,' 'Killer Women,' 'Lucky 7,' 'Mind Games,' 'Mixology,' 'The Neighbors,' 'Once Upon a Time in Wonderland,' 'Suburgatory,' 'Super Fun Night' and 'Trophy Wife.'