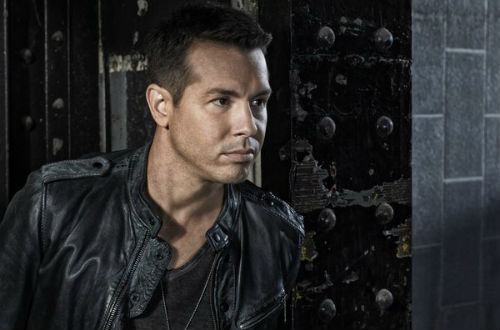 Last Wednesday, 'Chicago P.D.' left fans with quite a bit of a cliffhanger and the question, "Will Antonio live or die?"
After an intense episode of the team and Antonio Dawson (Jon Seda) working with Pulpo, the man who's taken a toll on Antonio's life (he killed his partner, Jules, and kidnapped his son), the gangster escaped, but not before shooting Antonio.
Well, this week's episode titled "The Docks," will not only reveal Antonio's status, but it will also showcase Voight (Jason Beghe) and his unit hunting down the man responsible for hurting one of their own.
RELATED NEWS: NBC Renews 'Parenthood' & 'Parks and Rec' for Final Seasons, Sets 2014 Fall Schedule
Last week, during a conference call, TVRage caught up with Seda, where he opened up about this week's episode and whether or not Antonio will survive. Of course, he couldn't give a direct answer, but here's what he told TVRage, "Well, crazy things happen on TV. You never really know what's gonna happen, and I kind of like to be surprised myself, so I really don't bother the writers or producers and asking, 'What's gonna happen next week or the following?'
"I like to be surprised myself. I can only liken it to a show I did awhile back called 'Oz,' where I was a lead. It just turned out they really like the surprise of the lead actor being killed. I'm not saying I'm not coming back or I am coming back -- all I know is crazy things happen on TV."
We'll have to wait and see what's in store for Antonio, but one thing remains, Voight will not stop until Pulpo is punished -- in typical Voight fashion. Speaking of Voight, he and Antonio have a special relationship, and Seda compared them to Felix and Oscar from 'The Odd Couple.'
"The thing about Voight is he's just a tough, strong pit bull. You kind of just got to guide him the right way or really just be careful with -- I don't know if this is the right way to describe it -- but how long of a leash he's on," he explained to TVRage. "It's not a simple relationship. It's not something that is, I guess, of the norm. But, at the end of the day, they both, Antonio and Voight, they both want the same thing. They want to clean the streets. They want to help people. They want to save lives. Voight just has this unique way of going about things. It's agreeing to disagree, but it's a relationship where we trust each other."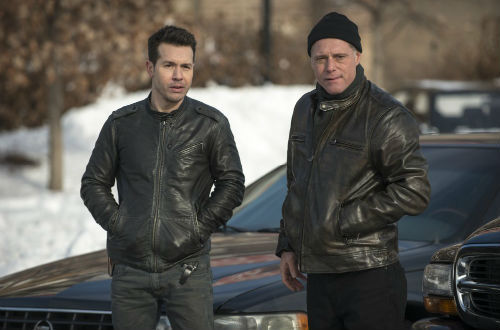 Even though they trust one another, Seda thinks Antonio worries about letting his guard down, "because Voight is just full of surprises." Even as the "moral compass" of the show, Seda said Antonio knows he needs Voight and that the unit is needed to fight crime. "That's one of the big reasons why he agreed to be in Intelligence and work with Voight, because it's like having a star player that's amazing, but comes with some past and you just kind of have to watch that."
Like each character, Antonio is a huge part of the show, so it's hard to imagine him not being part of Voight's Intelligence Unit. Funnily enough, Seda almost didn't take the role, "When it came to Antonio Dawson...I remember when that came around to me, honestly, I was hesitant at first. I wasn't sure. I was a regular on another show, on HBO's 'Treme,' at the same time. I wasn't sure about the role."
RELATED NEWS: NBC Releases Trailers for 'Constantine,' 'State of Affairs' & 4 Others
Seda didn't want to play another character who relayed information and only popped up on every few episodes. He was looking for a role that had "gravitas" and a "connection." Well, that's exactly what he got. Antonio, like his team, is someone fans connect with, as a cop and as a person. The show and the character bring a rawness and realness to the drama, which is what Seda was hoping for.
In addition to his character, one of the other elements Seda enjoys about 'Chicago P.D.' is the crossover episodes with 'Chicago Fire' and 'Law & Order: SVU.'
This is one cop drama that knows how to integrate characters from other shows smoothly, and as he revealed to TVRage, "From an actor's point of view, I think it's incredible. It's always great to be able to work with actors that you respect and admire and have an opportunity to work with them, whether you're crossing over to their show or they're coming here … it's always, for us, it's a lot of fun. Honestly, I don't know how the writers do it. It's so much work. I've spoken to some of them about it and I'm in awe as to how they put it all together, because that's not easy to do. I think it's incredible. I think it's really unique. I think the fans really like it, because you have a mixture of all these shows coming together."
'P.D.,' which comes from Dick Wolf, the man known for 'Law & Order,' has a way of connecting people "that no other show can." Seda also noted, at the heart of it "we're representing real men and women out there that put their lives on the line" and showing insight into what they experience.
Keep your fingers crossed for Antonio, and be sure to watch 'Chicago P.D.'s new episode tonight at 10/9c on NBC.