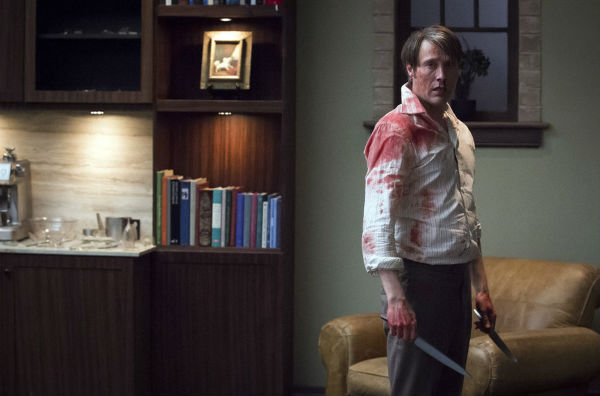 ABC and NBC tied for the demo crown, while CBS drew in the most total viewers.
Sadly, the almost universally loved second season finale of 'Hannibal' dipped a tenth to a 0.8 for the Peacock. I usually avoid advocating for shows I like in these ratings posts, but honestly, how are more people not watching this show? The season premiere of ABC's 'What Would You Do?' earned a 1.3, matching last season's debut. '20/20' did slightly better, posting a 1.4.
Night two of The CW's 'Labyrinth' miniseries jumped off a cliff, falling two tenths to a barely existent 0.2, and pulling in just under 800,000 viewers. If they had just somehow found a way to include David Bowie, maybe people would have actually tuned in.
Despite being a rerun, ABC's 'Shark Tank' came very close to topping a new Dateline NBC, if only by a small margin. 'Tank' has been an absolute beast this past season, and ABC was very wise to keep it on Fridays this fall. It's rapidly becoming a given that even if CBS' line-up is all reruns, they're still going to win among total viewers. The loyalty level there is impressive.
Key: Broadcast Network - Show Name - 18-49 Rating - 18-49 Share - Total Viewers In Millions
8PM
NBC - Dateline (N) - 1.2 - 5 - 6.12
ABC - Shark Tank (R) - 1.1 - 5 - 4.96
CBS - Undercover Boss (R) - 0.7 - 3 - 3.74
FOX - 24: Live Another Day (R) - 0.3 - 1 - 1.46
CW - Labyrinth (N) - 0.2 - 1 - 0.76
9PM
ABC - Primetime: What Would You Do? (Season Premiere) - 1.3 - 5 - 5.07
CBS - Hawaii Five-0 (R) - 0.7 - 3 - 4.87
FOX - Gang Related (R) - 0.3 - 1 - 1.19
10PM
ABC - 20/20 (N) - 1.4 - 5 - 6.00
CBS - Blue Bloods (R) - 0.8 - 3 - 7.26
NBC - Hannibal (Season Finale) - 0.8 - 3 - 2.35
Source: Nielsen Media Research
PRIMETIME PROGNOSTICATION
The five main factors I consider when making a prediction are thus:
1. Does the show win its timeslot, and how often? (CW shows are exempt from this criteria.)
2. How do the show's ratings compare to similar programs on the same network? (Self explanatory.)
3. How long has the show been on the air? (Veteran series are always more likely to get renewed.)
4. Does the show have any high-profile leads? (Never discount star power.)
5. How much does the show cost to make? (Approximately, exact TV budgets are hard to come by.)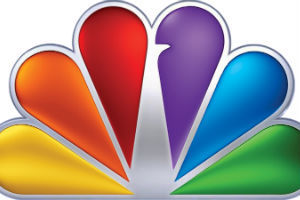 Hannibal - Renewed (Correctly Predicted) Season Finale: 5/23/14
Final 2013-2014 Season Prediction Stats

ABC - Correct: 17, Incorrect: 2, Ineligible: 5
Renewals
Correct
Castle, The Goldbergs, Grey's Anatomy, Last Man Standing, Marvel's Agents of S.H.I.E.L.D.
The Middle, Modern Family, Once Upon a Time, Resurrection, Revenge, Scandal
Incorrect
Nashville
Cancellations
Correct
Mind Games, Mixology, The Neighbors, OUaT in Wonderland, Super Fun Night, Trophy Wife
Incorrect
Suburgatory
Ineligible - Decided Prior to Primetime Prognostication's Debut
The Assets, Back in the Game, Betrayal, Killer Women, Lucky 7
CBS - Correct: 18, Incorrect: 2, Ineligible: 2
Renewals
Correct
2 Broke Girls, The Big Bang Theory, Blue Bloods, Criminal Minds, CSI, Elementary, The Good Wife
Hawaii Five-0, The Millers, NCIS, NCIS: Los Angeles, Person of Interest, Two and a Half Men
Incorrect
The Mentalist, Mom
Ineligible - Decided Prior to Primetime Prognostication's Debut
Unforgettable
Cancellations
Correct
Bad Teacher, The Crazy Ones, Friends with Better Lives, Hostages, Intelligence
Ineligible - Decided Prior to Primetime Prognostication's Debut
We Are Men
CW - Correct: 5, Incorrect: 1, Ineligible: 5
Renewals
Correct
The 100, Hart of Dixie
Incorrect
Beauty and the Beast
Ineligible - Decided Prior to Primetime Prognostication's Debut
Arrow, The Originals, Reign, Supernatural, The Vampire Diaries
Cancellations
Correct
The Carrie Diaries, Star-Crossed, The Tomorrow People
FOX - Correct: 8, Incorrect: 2, Ineligible: 7
Renewals
Correct
Brooklyn Nine-Nine, New Girl
Incorrect
The Following, The Mindy Project
Ineligible - Decided Prior to Primetime Prognostication's Debut
Bob's Burgers, Bones, Family Guy, Glee, Sleepy Hollow, The Simpsons
Cancellations
Correct
Almost Human, Dads, Enlisted, Raising Hope, Rake, Surviving Jack
Ineligible - Decided Prior to Primetime Prognostication's Debut
American Dad (Moving to TBS)
NBC - Correct: 11, Incorrect: 2, Ineligible: 5
Renewals
Correct
About a Boy, Chicago Fire, Chicago P.D., Grimm, Hannibal
Law & Order: SVU, Parenthood, Parks and Recreation
Ineligible - Decided Prior to Primetime Prognostication's Debut
The Blacklist
Cancellations
Correct
Believe, Crisis, Dracula, Revolution
Incorrect
Community, Growing Up Fisher
Ineligible - Decided Prior to Primetime Prognostication's Debut
Ironside, The Michael J. Fox Show, Sean Saves the World, Welcome to the Family
Overall Stats - Correct: 60, Incorrect: 9, Ineligible: 24
Final Accuracy Rate: 87%