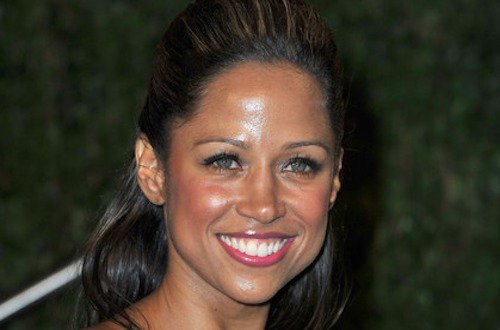 This news is, like, totally awesome.
FOX News has decided to branch out from its typical hiring pool by selecting someone from more of the Hollywood persuasion. Actress Stacey Dash — best known for her starring role as Dionne "Dee" Davenport alongside Alicia Silverstone in the 1995 hit 'Clueless' — has just inked a deal with the network to offer cultural analysis and commentary across both daytime and primetime.
RELATED NEWS: FOX Unleashes Trailers for 'Gracepoint,' 'Empire,' 'Backstrom' & More!
"Stacey is an engaging conversationalist whose distinctive viewpoints among her Hollywood peers have spawned national debates," network executive VP news Bill Shine said in a statement. "We're pleased to have her join Fox News."
Of course, Dash is no stranger to politics and to making her opinions heard. In fact, she's known as an outspoken conservative on Twitter and her endorsement of Mitt Romney in 2012 landed her several television appearances, including a day as a guest panelist on 'The View.' So, naturally, this job offer was just the next step — a far cry from her previous 'Clueless' life. As if!
However, she hasn't quite given up her acting days just yet. Dash's other credits include stints on TV series 'Single Ladies,' 'The Game,' 'American Dad!,' 'The Fresh Prince of Bel-Air,' and 'The Strip' as well as the ABC adaptation of 'Clueless.'
So be sure to tune in or face the wrath of "Dee"!