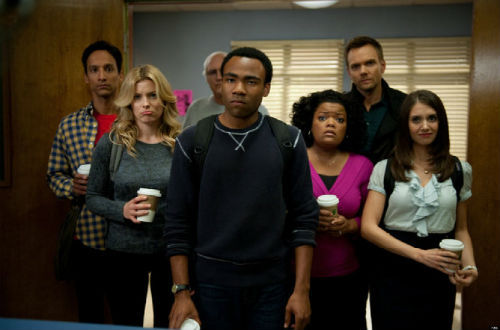 It hasn't even been three weeks since NBC canned 'Community,' but it looks like Hulu just might revive the beloved comedy.
RELATED NEWS: NBC Renews 'Hannibal' and 'About a Boy,' Cancels 'Revolution,' 'Community' & More
As first reported by Deadline, "preliminary" talks are currently being held between Sony Pictures Television, which produces 'Community,' and the streaming video service Hulu to bring back the Greendale gang. Reportedly, series creator Dan Harmon would be involved in the possible continuation of the comedy.
If 'Community' returns, it would be in similar fashion to how Netflix brought back 'Arrested Development' with a batch of fresh new episodes for fans.