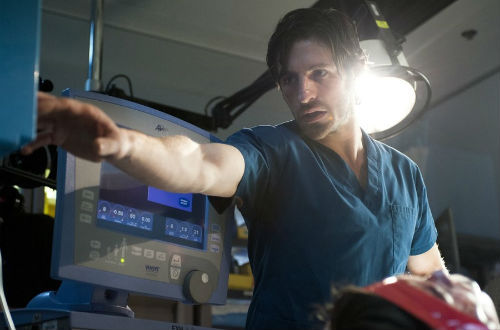 NBC won Tuesday in all measures.
The season premiere of 'America's Got Talent' bowed to a 3.0, down just slightly from the 3.1 earned by last summer's premiere. Despite the small drop, that 3.0 represents 'AGT's lowest rated premiere in series history. The series premiere of new medical drama 'The Night Shift' posted a very respectable (for an "off-season" debut) 1.6. The Peacock is surely pleased.
ABC's 'Extreme Weight Loss' began its latest season to the tune of a 1.3, up a single tenth from the 1.2 scored by last year's season opener. Now free of more formidable "in-season" competition, 'Celebrity Wife Swap' bumped up three tenths to a 1.2, easily a season high.
The second episode of FOX's improv game show 'Riot' rose a tenth to a 0.6, and continues to cement its place as certain ax fodder. Weak two of hyped up reality series 'I Wanna Marry Harry' jumped off a cliff, falling three tenths to a 0.4. The desperate constestants on this show may want to 'Marry Harry,' but America at large obviously doesn't want to watch him.
Key: Broadcast Network - Show Name - 18-49 Rating - 18-49 Share - Total Viewers In Millions
8PM
NBC - America's Got Talent (Season Premiere) - 3.0 - 9 - 12.00
CBS - NCIS (R) - 1.3 - 4 - 9.30
ABC - Extreme Weight Loss (Season Premiere) - 1.3 - 4 - 4.02
FOX - Riot (N) - 0.6 - 2 - 1.36
CW - The Originals (R) - 0.2 - 1 - 0.66
9PM
CBS - NCIS: Los Angeles (R) - 1.1 - 3 - 7.88
FOX - I Wanna Marry Harry (N) - 0.4 - 1 - 1.14
CW - Supernatural (R) - 0.3 - 1 - 0.82
10PM
NBC - The Night Shift (Series Premiere) - 1.6 - 5 - 7.67
ABC - Celebrity Wife Swap (N) - 1.2 - 4 - 3.86
CBS - Person of Interest (R) - 0.8 - 2 - 5.23
Source: Nielsen Media Research
PRIMETIME PROGNOSTICATION
The five main factors I consider when making a prediction are thus:
1. Does the show win its timeslot, and how often? (CW shows are exempt from this criteria.)
2. How do the show's ratings compare to similar programs on the same network? (Self explanatory.)
3. How long has the show been on the air? (Veteran series are always more likely to get renewed.)
4. Does the show have any high-profile leads? (Never discount star power.)
5. How much does the show cost to make? (Approximately, exact TV budgets are hard to come by.)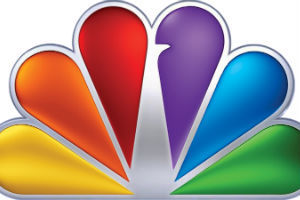 The Night Shift - Too Soon to Tell

Final 2013-2014 Season Prediction Stats

ABC - Correct: 17, Incorrect: 2, Ineligible: 5
Renewals
Correct
Castle, The Goldbergs, Grey's Anatomy, Last Man Standing, Marvel's Agents of S.H.I.E.L.D.
The Middle, Modern Family, Once Upon a Time, Resurrection, Revenge, Scandal
Incorrect
Nashville
Cancellations
Correct
Mind Games, Mixology, The Neighbors, OUaT in Wonderland, Super Fun Night, Trophy Wife
Incorrect
Suburgatory
Ineligible - Decided Prior to Primetime Prognostication's Debut
The Assets, Back in the Game, Betrayal, Killer Women, Lucky 7
CBS - Correct: 18, Incorrect: 2, Ineligible: 2
Renewals
Correct
2 Broke Girls, The Big Bang Theory, Blue Bloods, Criminal Minds, CSI, Elementary, The Good Wife
Hawaii Five-0, The Millers, NCIS, NCIS: Los Angeles, Person of Interest, Two and a Half Men
Incorrect
The Mentalist, Mom
Ineligible - Decided Prior to Primetime Prognostication's Debut
Unforgettable
Cancellations
Correct
Bad Teacher, The Crazy Ones, Friends with Better Lives, Hostages, Intelligence
Ineligible - Decided Prior to Primetime Prognostication's Debut
We Are Men
CW - Correct: 5, Incorrect: 1, Ineligible: 5
Renewals
Correct
The 100, Hart of Dixie
Incorrect
Beauty and the Beast
Ineligible - Decided Prior to Primetime Prognostication's Debut
Arrow, The Originals, Reign, Supernatural, The Vampire Diaries
Cancellations
Correct
The Carrie Diaries, Star-Crossed, The Tomorrow People
FOX - Correct: 8, Incorrect: 2, Ineligible: 7
Renewals
Correct
Brooklyn Nine-Nine, New Girl
Incorrect
The Following, The Mindy Project
Ineligible - Decided Prior to Primetime Prognostication's Debut
Bob's Burgers, Bones, Family Guy, Glee, Sleepy Hollow, The Simpsons
Cancellations
Correct
Almost Human, Dads, Enlisted, Raising Hope, Rake, Surviving Jack
Ineligible - Decided Prior to Primetime Prognostication's Debut
American Dad (Moving to TBS)
NBC - Correct: 11, Incorrect: 2, Ineligible: 5
Renewals
Correct
About a Boy, Chicago Fire, Chicago P.D., Grimm, Hannibal
Law & Order: SVU, Parenthood, Parks and Recreation
Ineligible - Decided Prior to Primetime Prognostication's Debut
The Blacklist
Cancellations
Correct
Believe, Crisis, Dracula, Revolution
Incorrect
Community, Growing Up Fisher
Ineligible - Decided Prior to Primetime Prognostication's Debut
Ironside, The Michael J. Fox Show, Sean Saves the World, Welcome to the Family
Overall Stats - Correct: 60, Incorrect: 9, Ineligible: 24
Final Accuracy Rate: 87%