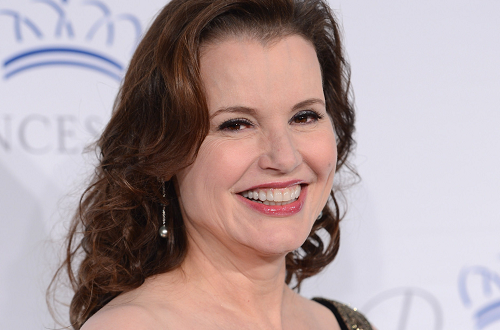 On more than one occasion I have had a big bone to pick with Shonda Rhimes about her 'Grey's Anatomy' decisions. Does every character on this show need to have a near death experience and also cheat on their significant other? However, I am pleasantly surprised and excited by the news that the wonderful and talented Geena Davis will be appearing on the next season of the medical drama.
With the departure of Cristina (Sandra Oh) at the end of season 10, 'Grey's' was about to be lacking in the strong, independent female lead category. Sure, Meredith has her own career and is talented and taking charge, but there is something about Cristina that brought life to the show and put a little pep in my step. We can only hope that Davis will step in to try and fill a little of that void.
Davis will be playing a surgeon at Grey Sloan Memorial, however there is no word yet about what her specialty will be. With cast members coming and going from the show, there could be any number of positions that Davis will be filling in for.
You can also expect to see a familiar face returning to 'Grey's' on season 11 with Kate Burton reprising her role as Ellis Grey, Meredith's mother. Season 11 is going to be a very "Meredith centric" season, as Shonda put it, with the appearance of her sister and her personal and professional life in a state of upheaval.