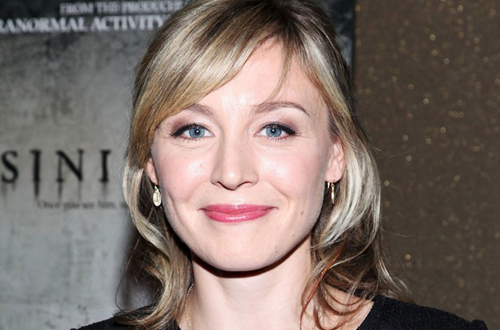 Once in a while, a new television series comes along that just grabs you by the seat of your pants and knocks you to the ground. 'The Knick' is one of those shows. Directed by the amazingly talented Steven Soderbergh, and boasting a fantastic cast lead by Clive Owen, 'The Knick' is set in the early 1900's medical world. It follows surgeons at The Knickerbocker Hospital as they struggle to catch up medical practices with the rapidly changing modern world. From the very first scenes you are pulled into an experience that we know to be the past, but it feels so visceral and real on the screen that you often forget you are watching a show. I spoke with 'The Knick' star Juliet Rylance yesterday about her role as Cornelia Robertson, and the experience of working on such a masterful period drama.
TVRage: What was your initial reaction when you read the script for 'The Knick'?
Juliet Rylance: I was completely riveted. The writing was so good, the characters were so beautifully portrayed, the period felt so real and the pace of the script was so unusual. It moved so quickly, yet enough time was left for us to really feel like we were getting to know the characters in their own time and at their own pace. I couldn't put it down, read it straight to the end, and called my agent and said, "Yes, please! Sign me up!" (laughs)
TVRage: I agree, you can feel that just from watching the first episode. The action and storyline starts off very quickly but at the same time you are very slowly introduced to the characters.
Rylance: I think Michael Begler and Jack Amiel did such an incredible job at that. It almost has a slow burn quality to it. I think that is very unusual in television today. They didn't feel the need to just race through this and have every other scene as a massive twist and a huge turn. You get those climactic scenes in each episode, but you're also given space to absorb everything and take everything in. I think that's a huge quality in the show.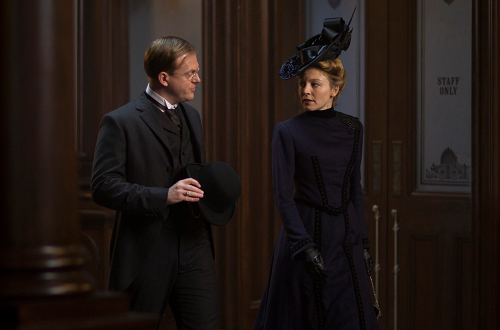 TVRage: How do get into the mindset of Cornelia Robertson? Being that she is from a time period when women in authority positions was very rare, and men had the final say in most things, is it difficult to place yourself into her frame of mind?
Rylance: It was really interesting stepping into Cornelia for that very reason. In one sense she is such a strong, almost formidable force, in the first episode but she is so restricted by what women were allowed to achieve in that period. There is this fantastic paradoxical nature that she's developed because of that. I think the writing does a lot in terms of helping you find your way in. The situations are so clear, her father has given her this tremendous freedom in one sense, but it is also expecting her to conform. That was very helpful as a starting point.
TVRage: What has been the most challenging aspect of filming for 'The Knick'?
Rylance: The most challenging thing was shooting this like a film. We didn't shoot episodically, so we filmed all ten episodes like a ten hour film. When you turn up to work every day you are holding all ten episodes of dialogue in your head. For all of us actors it was very challenging, but also thrilling. You didn't have time to worry too much, you were like, "Where am I now? Where have I just come from? Where am I going?" We would come in and we would shoot a scene from episode one, a scene from episode five, seven, back to two, all in a day. So that was the most challenging. However, Clive (Owen) handled that so well so none of us had even a chance of complaining about it. (laughs) If he was doing it, we were all going to do it too. I think Steven (Soderbergh) was very clever in doing that because it makes the series feel very cohesive.
TVRage: What was it like working with Steven Soderbergh?
Rylance: Just enlightening and mind-blowing. He is such a master of what he does and to be around someone who is directing, DP-ing and editing every day was really extraordinary. When he works on set he is so clear about what he is going for, but the environment is very fluid. We would come in to shoot a scene and you can see he has done all this work and is so prepared for it, but it almost feels like anything could happen and he lets us as actors do our work. We collaborate and come up with what the end product of the scene will be. It was incredibly insightful and there was a massive learning curve just watching him work.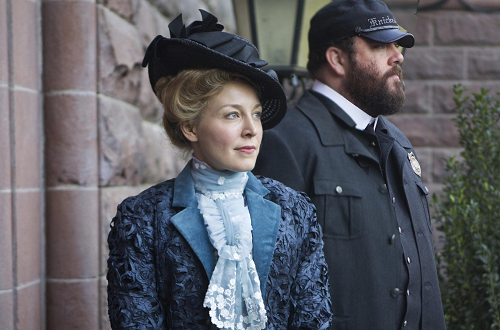 TVRage: Was the process of getting into costume for Cornelia very lengthy?
Rylance: Yes! (laughs) There are just so many layers to those dresses. I would turn up at three or four in the morning and spend maybe an hour and a half to two hours in hair and makeup, and then an hour and a half to get dressed. It was quite lengthy! The amazing thing is that I would walk into my trailer at the beginning of the day, when it was still dark, and the street would be completely modern. Three hours later I would come out and the street would be completely transformed. There was gravel and dirt on the ground, horses, all of the street signs removed. I would step out in costume and feel transported into the 1900's. That was amazing.
TVRage: Cornelia and Algernon (Andre Holland) appear to have a very close relationship. Is there more to this relationship than what we see? I get the feeling it is not strictly professional.
Rylance: Cornelia and Algernon have a very close relationship. They've grown up together, side by side, in Cornelia's household. Cornelia has seen Algernon go off to Harvard and to Paris and become this extraordinary doctor. She is very protective of Algernon and clearly loves him very much. I think that is their starting point, and that relationship just grows and develops and evolves throughout the course of the series. So yes, they have a very close and deep relationship.
TVRage: What can we expect to see from Cornelia in tonight's episode?
Rylance: So far we have seen Cornelia at work, and how she handles herself at work, and you will see Cornelia at home and with her family. It is another layer to her personality. She is perhaps not as confident and not as sure of herself as you might have thought in the first episode. We see more of her family dynamic.
TVRage: Are there any other projects you have been working on that you would like to speak about?
Rylance: Yes, I have a film coming out on September 26th in New York. It is called 'Days and Nights' and it is a modern retelling of Chekhov's "The Seagull," set in 1984 in upstate New York. Christian Camargo directed it and it has an incredible cast and it is just a beautiful film.
The second episode of 'The Knick' airs tonight on Cinemax at 10pm. You can follow Juliet Rylance on Twitter at @JulietRylance.