'Deal or No Deal' has been renewed for a new series. The show will air 288 new episodes throughout 2015.
The popular game show will celebrate its 10th anniversary in 2015. The show has already paid out over thirty-nine million pounds in prize money to over 2,650 contestants over the course of its ten years.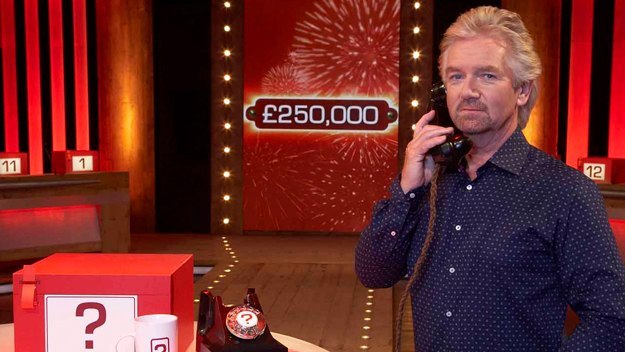 Noel Edmonds said: "I feel honoured to be part of the finest team in TV. A team that never rests on its laurels and strives tirelessly to make the most entertaining shows possible. I am also truly grateful for the chance to meet so many fascinating people, from every walk of life, and to hopefully be instrumental in making their dreams come true."
The commission comes after a fresh new twist to the show which will add to the format of the game. The new twist will be, "The Offer Button" which will require players to use the judgement to gain an unprecedented element of control over the Banker during the game. The new twist will be used starting on the 28th September.
Channel 4 wrote: " If contestants can successfully predict the opening offer from the meanest man on telly- The Banker, they gain a one-time use of the Offer Button, which can be pressed at any time and means The Evil One must immediately call make them an offer. Players must able to read the game board and exercise their judgement to foresee the Banker's first offer to use this exciting new twist to their full advantage."
A special celebrity episode starring Alan Carr will air this autumn. Alan will attempt to be able to walk away with a substantial amount of wealth for 'Stand up To Cancer'.  Other celebrities including Joan Collins, James Corden, Olly Murs, and Louis Walsh have all played on the game show, and have won money for their chosen charities.
Channel 4 have claimed the next series of 'Deal or No Deal' is set to be one of the "most exciting yet".
The new series will run until the end of 2015 and will bring the total number of episodes to 3,000.