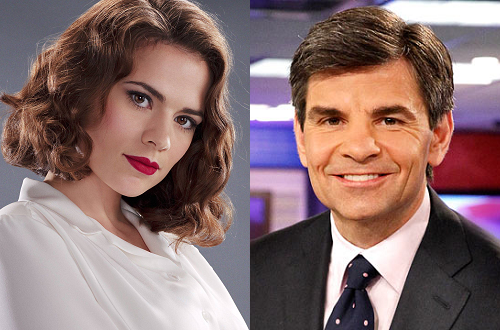 Fans of 'Agents of SHIELD' can expect a little extra star power on the season premiere. Hayley Atwell, star of the upcoming companion series 'Agent Carter,' and George Stephanopoulos have been signed on as guest stars for the first episode, 'Shadows.'
'Shadows' will pick up the 'SHIELD' story with Coulson (Clark Gregg) and his team working under pressure, with little supplies, as fugitives. How Atwell's character will play into the storyline is not yet clear. Stephanopoulos will be appearing as himself.
'Agents of SHIELD' returns to television in a new time slot on Tuesday, September 23rd at 9 p.m on ABC.