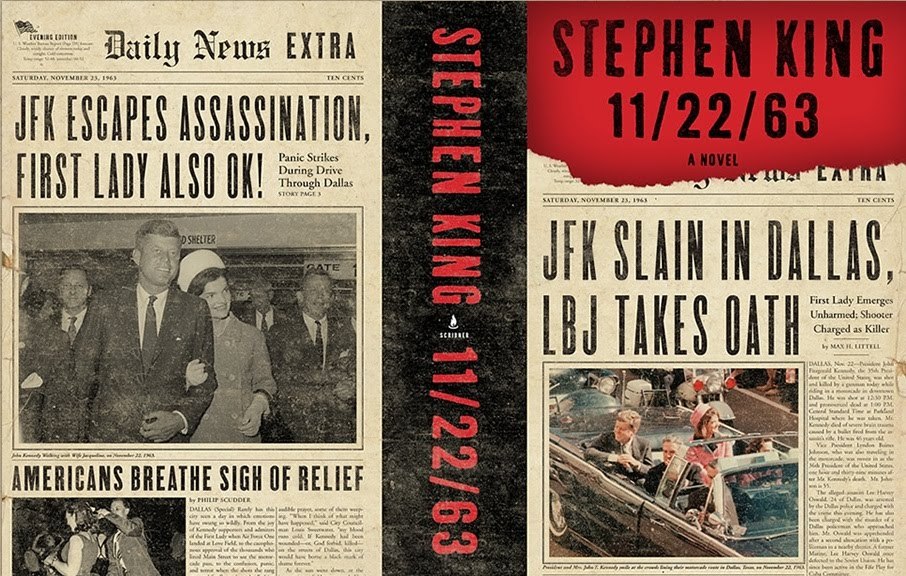 In its continuing quest to try and become a strong #2 to current online streaming champion Netflix, Hulu has ordered a nine-hour event series based on Stephen King's best-selling 2011 novel '11/22/63.'
For those unfamiliar with the book, '11/22/63' concerns high school English teacher Jake Epping's trip through a time portal that leads back to 1958. Jake resolves to remain in the past long enough to prevent the assassination of President John F. Kennedy, but soon finds himself in a battle with the time stream itself, which doesn't want to be changed.
As with CBS' 'Under the Dome,' King himself will serve as an executive producer, alongside Bad Robot's J.J. Abrams and Bryan Burk. Bridget Carpenter ('Friday Night Lights') will pen the project. This marks the second new drama series based on a Stephen King work to be announced this month.
No announcement has been made as to when '11/22/63' will premiere, or if it will be exclusively available to Hulu Plus subscribers. Stay tuned to TVRage for future updates.