A familiar face from Cory Matthew's past will be coming to , the Boy Meets World spin-off.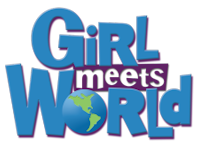 Harley Keiner (Danny McNulty), who tormented Cory and his best friend Shawn throughout their high school years, will visit the freshman sitcom on Friday October 10, 2014. McNulty will be playing a janitor.
The episode is entitled Girl Meets the Forgotten. A summary of the episode says that the students will learn a lesson in appreciation when Riley and Maya are assgined cafeteria duties, while Lucas and Farkle are assigned janitorial duties with the once-feared Harley.
Another Boy Meets World native starred in the new sitcom a few weeks back. Minkus (Lee Norris) came to Career Day and played Farkle's father.
Other Boy Meets World stars are rumored to guest star at later dates.
What are your thoughts on the latest Girl Meets World reunion?