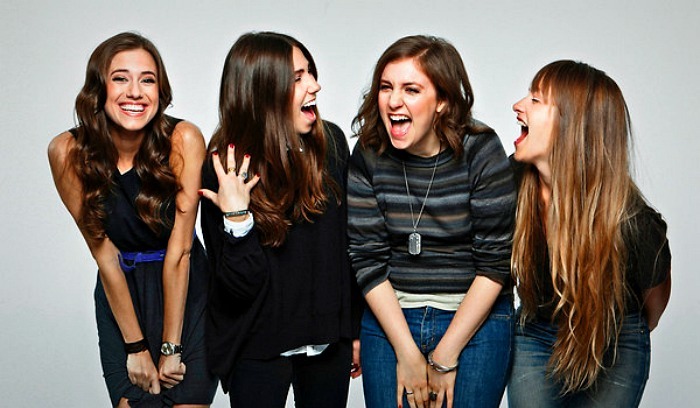 HBO has confirmed that the new seasons of the comedy series GIRLS, TOGETHERNESS and LOOKING will debut back-to-back on SUNDAY, JAN. 11, starting at 9:00 p.m. (ET/PT).
            GIRLS returns for its ten-episode fourth season SUNDAY, JAN. 11 (9:00-9:30 p.m.). Created by and starring Lena Dunham, this Emmy(r)-winning series is a comic look at the assorted humiliations and rare triumphs of a group of girls in their 20s. Dunham executive produces along with Judd Apatow, Jenni Konner and Ilene S. Landress. The cast also includes Jemima Kirke, Allison Williams, Zosia Mamet, Adam Driver, Alex Karpovsky, Andrew Rannells and Ebon Moss-Bachrach.
            The new series TOGETHERNESS begins its eight-episode season SUNDAY, JAN. 11 (9:30-10:00 p.m.). From brothers Jay and Mark Duplass, in their TV debut, the show follows two couples living under one roof on the fringes of Los Angeles. Brett and Michelle (Mark Duplass, Melanie Lynskey) are struggling to rekindle the spark in their relationship, which has puttered out from the stresses of marriage and children. When Brett's friend Alex (Steve Zissis) and Michelle's sister Tina (Amanda Peet) move in with them, the foursome engage in a tragically comedic struggle to follow their personal dreams, while still remaining good friends, siblings and spouses to each other.
            LOOKING returns for its ten-episode second season SUNDAY, JAN. 11 (10:00-10:30 p.m.). Created by Michael Lannan and executive produced by Andrew Haigh and Sarah Condon, the show revolves around three friends in San Francisco who explore the varied options available to a new generation of gay men. Jonathan Groff, Frankie J. Alvarez and Murray Bartlett star.
All three show's will also broadcast on HBO CANADA in Canada, day-and-date with HBO in the US. 'Girls' and 'Looking' will air on sky ATLANTIC in January in the UK.