The movie channel Starz has decided to revive one of the most popular cult franchises of all time, the 'Evil Dead' movies, as a new TV series: 'Ash vs. Evil Dead'. The three movies revolve around the adventures of Ash, a college student who goes out in the woods to an old cabin and plays a recording that summons the Deadites, demons from beyond. They possess Ash's friends and eventually he manages to defeat them, but at the cost of his own hand... which he replaces with a chainsaw.

The low-budget 'The Evil Dead' (1981), created by Sam Raimi, spawned two sequels. The first was 'Evil Dead II' (1987), a remake of sorts by Raimi taking a more comedic style. The second was 'Army of Darkness' (1992), which threw Ash back into medieval times to fight the Deadites in a movie that was as much swashbuckling adventure as horror. The trilogy made star Bruce Campbell a cult figure and started off his Hollywood career in TV series like 'The Adventures of Briscoe County Junior' and 'Burn Notice', guest appearances in other Raimi-produced TV series like 'Hercules' and 'Xena', cameos in Raimi's Spider-Man movies, and a series of low budget movies often parodying his own image.



The movie also spawned another remake, 'Evil Dead', in 2013. Co-produced by Raimi and Campbell, it featured Campbell in a post-credit cameo playing Ash and overall took a less comedic approach to the material. Raimi, Campbell, and close friend Rob Tapert will executive-produce the new series.

Starz plans to produce ten 30-minute episodes to air in 2015. Bruce Campbell will return as Ash, who is still working as a stock boy for "S-Mart" 30 years after the events of 'Army of Darkness'. An aging lothario with no interest in growing up, Ash doesn't want to go another round with the Deadites when they start spreading across the planet... but the Deadites have their own ideas about getting revenge on the man who stopped them thirty years ago.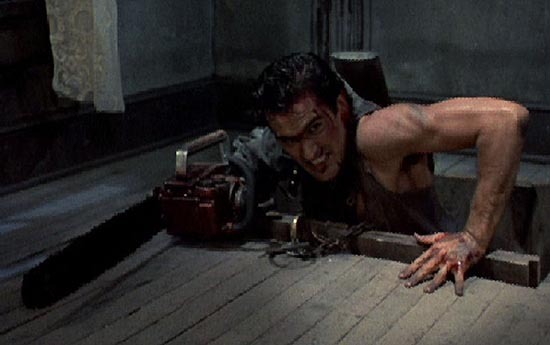 Look for it in 2015. Groovy.