So Netflix gives us another hour-long genre drama with 'Between'. This one they're releasing in serialized format, rather than their binge-viewing full-season dump that we saw with other shows like 'Daredevil'. It airs on Thursdays on CityTV, and Netflix has a deal to show it a few hours later. They just released the second episode last night, with four more to go.

This Canadian show revolves around a small (presumably Canadian) town, Pretty Lake, where everyone over the age of 21 mysteriously dies. There are no symptoms, and no indication of illness before people start falling over dead in a matter of seconds with bile pouring from their mouths. Over the course of 10 days, the 22-and-olders all pass away. The government quarantines the town almost immediately, sealing everyone else inside of the town.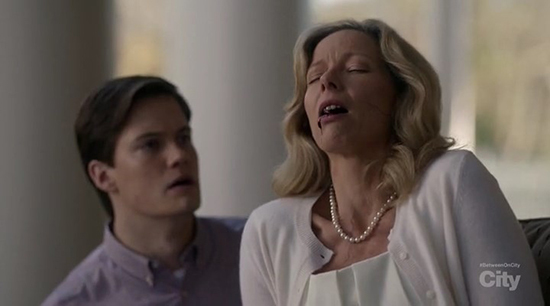 It's an ensemble show, which means ensemble plotting. First and foremost is "big name" star Jennette McCurdy of 'iCarly' as Wiley Day, a minister's daughter. She's a pregnant teenager who refuses to identify the father, and signs a legal agreement to get paid to hand over the baby once it's born. That plan goes south when the lawyer dies. Wiley gives birth with the help of her older and religious sister, Melissa. She wants nothing to do with her baby son and goes looking for the money at the dead lawyer's house.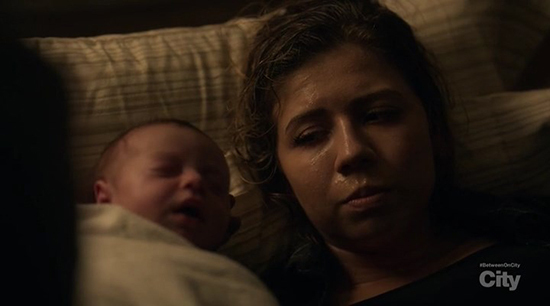 Who the father is, isn't clear. Presumably it's Chuck Lotts, the local rich boy and jock. He has daddy issues which kinda gets resolved when his father dies of the disease in the second episode. Chuck has two sisters, one with Down's Syndrome and one who is murdered in the second episode. He seems to be toughening up and taking command of the survivors.

Kind of on Chuck's side and kind of opposing him is Gord, a farmer's son who quit the school team to work on his father's farm. Gord is the voice of reason, especially when local redneck Ronnie starts looting. Gord is all for law and order, Chuck wants to do some vigilante whup-assing.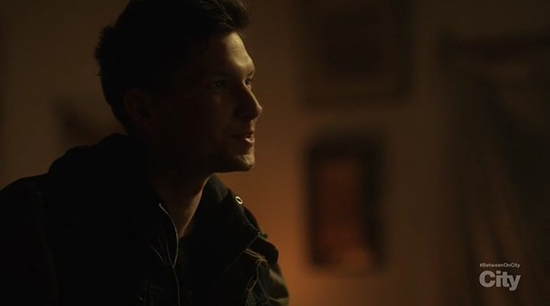 Also in the mix is... Adam Jones. His father is a researcher who left the family under undescribed circumstances. Adam hates him, and is both the town teenage prodigy as well as the Ducky character who is friends with Wiley and secretly in love with her. As everything falls apart, Adam is the one focusing on finding out why the 22+ people died.

Hovering around the edges is some guy whose name is Mark according to various sources. However, it's never spoken onscreen so far that I can tell. He's a prisoner in the local penitentiary and claims to have killed his father to protect his mother. Several prisoners and guards want Mark dead, but nobody has said why yet. Mark doesn't seem to have any connection with anyone in Pretty Lake, and he's just engineered an escape after punching a sympathetic guard unconscious. So it's not clear where they're going with that.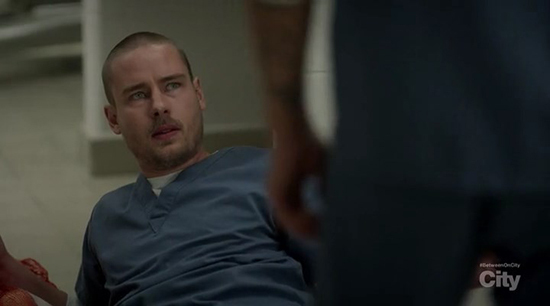 And not surprisingly for this type of show, there's some kind of secret conspiracy going on. The Ministry of Health minister was working with a guy in Pretty Lake, and she's the one who ordered the town quarantined and is currently promising that they'll lift the quarantine once the survivors burn the body. Of course, she's also stationed armed soldiers around the fence with orders to shoot anyone escaping on sight. And refused to send in hazmat-suited men to help with the cremation. So the survivors are beginning to wonder if the government will ever let them go.

Overall, I like 'Between'. It has a vibe that's a cross between Stephen King's 'The Stand' and the UK's late departed 'In The Flesh'. Substitute Mark for Lloyd, Wiley for Franny (there's a character named Franny in the show), and Gord for Stu Redman.

No, the acting isn't greatest and the dialogue is kind of awkward. Then again, we're mostly dealing with kid and teenage actors. (There's a lot of 'Degrassi' stars here.) But I suppose that it's as "realistic" as you could expect with a viral outbreak TV show to be that leaves the youngsters alive. The second episode in particular is filled with imagery: deserted streets, a corpse in the barren forest, and a pit filled with thousands of corpses surrounded by mournful children and teenagers.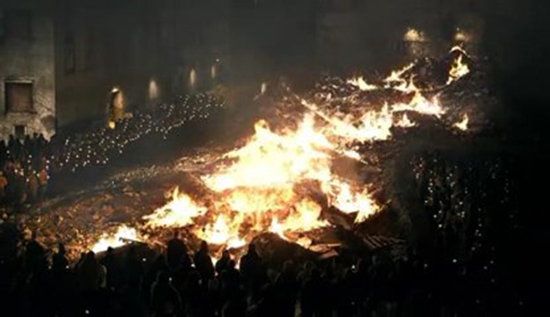 The cast is for the most part likeable enough, and I like some of the paths they chose. Chuck and Gord are former teammates rather than deadly enemies. You'd suspect they go for the latter in this kind of set-up, but no. McCurdy doesn't do anything for me, and she's basically portraying a jerk despite being the "name star" of the show, it's hard to describe her as really anchoring things.

In any case, summer is upon us and 'Between' is airing in that near-perfect late-May/early June spot where almost everything else is in repeats so there's not much new to watch. There's four more episodes to go, so check it out on CityTV or Netflix if you get the chance. TVRage will continue to cover it here if you want to check out the basics.