So 'The Whispers' is the U.S. broadcast networks' newest attempt at providing a s.f. genre program during the summer. So far the networks' batting average has been 1 in... well, a lot. CBS hit gold with 'Under the Dome'. But that was after NBC failed with shows like 'Persons Unknown' and 'Siberia'. Ever since 'Lost', the networks have tried to do vaguely science fiction conspiracy mysteries where answers are promised to the strange events that are going on in the show of the season. See also 'FlashForward' and 'The Event'. And even non-summer material like 'Zero Hour', although that was off-season as well.

That brings us to 'The Whispers', a 13-episode series based on a 10-page short story "Zero Hour" by author Ray Bradbury. You can find the story in most Bradbury collections, and you can watch the episode on Youtube. Just Google "Zero Hour" "Ray Bradbury Theater" Youtube. Or read the episode description and quotes here.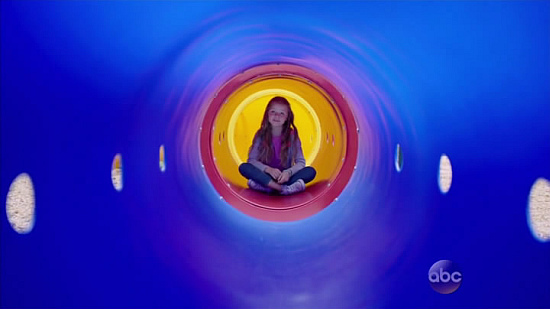 How do you turn a 10-page story into a 13-hour series? Start by adding characterization. The main character is Claire Bennigan (Lily Rabe, 'American Horror Story'), who lost her Air Force pilot husband in a crash at the Arctic Circle. She has a son, Henry, who is deaf. And had an affair with a Department of Defense agent, Wes Lawrence (Barry Sloane, 'Revenge' and 'Hollyoaks').

Claire comes off of laid to investigate a child who tried to murder her mother. The child, Harper, says that it was part of a game described to her by an imaginary friend named Drill. Claire soon learns that Drill is talking to other children and driving them to murder. The kids are the children of highly-placed government officials, and Drill is most likely an alien.

There's also a bearded man covered in tattoos walking around watching the children and writing down their names. It turns out that he's Sean (Milo Ventimiglia, 'Heroes')... and Claire's presumed dead husband. Meanwhile, Wes is called to the Sahara Desert and discovers Sean's F-22 embedded in a fulgurite formation 4,000 miles from the Arctic Circle. What that has to do with an invisible alien persuading children to kill isn't revealed as of the first episode.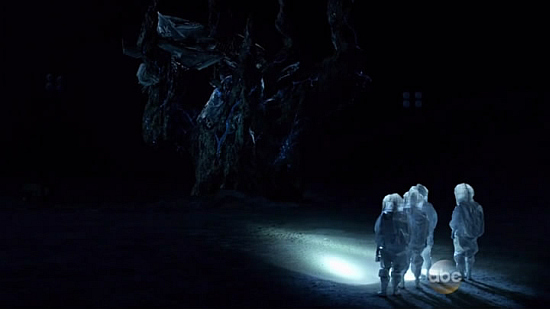 The first episode is pretty... standard. It sets things up, it lets them go. It's very paint-by-numbers. There's nothing bad here, but nothing particularly good, either. The show does get points for creepiness. Then again, it's not hard to do creepy when you're doing homicidal children. See also either version of 'Village of the Damned'.

The characters are pretty standard as well. Claire is a deep caring woman with an understanding of children and a skeptic partner (Derek Webster, 'Mental'). Wes so far is pretty stoic. Sean is a babbling lunatic who speaks in Arabic even though he doesn't understand the language. And his body is covered in tattoos of Drill's victims and crime scenes: a nod perhaps to Bradbury's anthology 'The Illustrated Man'.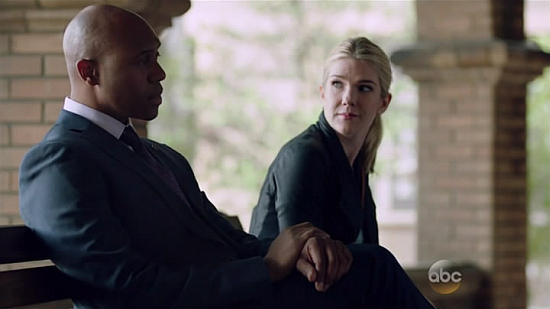 Overall, 'The Whispers' is a pretty serviceable drama. There's nothing ground-breaking to it, and if you saw any of the shows I described at the beginning of the article you won't find any surprises here. It's 13 weeks of fun on Monday evenings in the summer. Catch it on ABC, 10/9 central. TVRage will continue its coverage of the program.