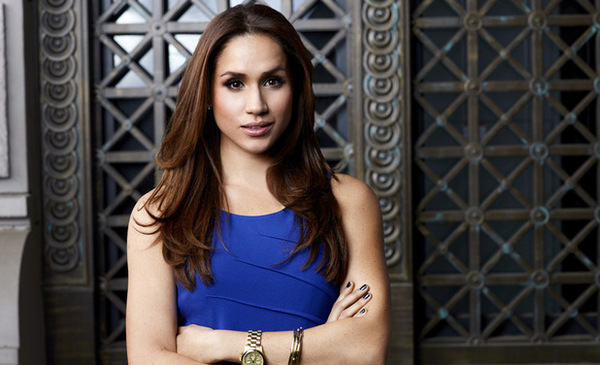 Meghan Markle talks about starring on Suits which can be seen on the USA network Wednesday nights at 9pm. The new series can be seen in the United Kingdom on Dave from Monday August 10th at 10pm.
At the start of series five you're in post-proposal euphoria, does that last?
On Suits nothing seems to last forever, but we've seen so much of the cat-and-mouse game with Mike and Rachel there has to be a pay-off. The fun part of Rachel being engaged is that fans come up and say; 'we're so happy for you, congratulations!' I'm like; 'well, Rachel's getting married', but it's got a lot of drinks bought for me when I'm out and about!
What can we expect from Rachel this series?
She becomes Harvey's associate. I thought this series would be all about her planning the wedding and I've been pleasantly surprised to see that they've turned Rachel back to who she was when he met her in the pilot episode: ambitious, savvy and incredibly driven. It's not as though the wedding is on the backburner, but it's an afterthought until episode six or seven. I love that Rachel is trying to do it all and balance it all. By the end of this series I want to see Pearson, Spector Litt, Zayn on that wall!
How similar are you to Rachel?
It's funny: I thought my audition went terribly but Aaron Korsh [Suits creator] later told me that he knew instantly; 'That's our Rachel.' They have a good sense of who we are as people and that gets peppered into our characters as well, for example I'm a huge foody Rachel becomes a foody. There's an overlap. But I like to think I'm way more relaxed than Rachel, who is an uptight, polished Upper East Side Manhattan girl. I'm from LA, I like to be in jean shorts and flip flops! And I don't think you can be an actor without  being ambitious, so I guess I'm like Rachel in that way.
Courtesy of Dave