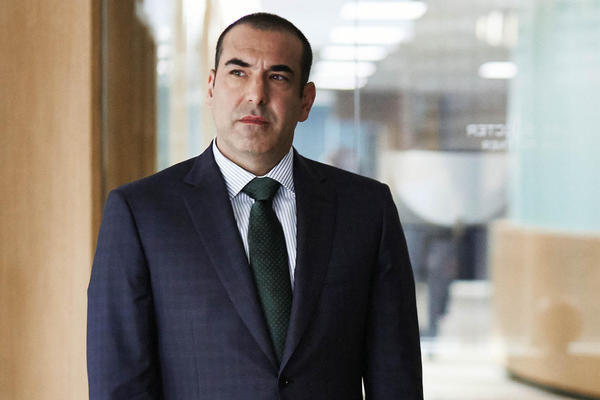 Rick Hoffman talks about starring on Suits which can be seen on the USA network Wednesday nights at 9pm. The new series can be seen in the United Kingdom on Dave on Monday nights at 10pm.
In the first episode of season five we see Louis has nabbed Donna. Is it exciting for him after so many knock-backs?
The major win for Louis was getting his name on the wall. I don't think he takes nabbing Donna as his PA as a win over Harvey. He has empathy for Harvey because he has the prize, which is Donna. Throughout the series other things happen to make it fuzzy for Harvey and Louis.
What would you most like to see happen to Louis?
I don't have much faith in Louis. It's heart-breaking to watch him step on his own feet constantly and lose good things in his life. I'd like him to be happy but ultimately he'll never be happy for long. There's always something in the way. He's happy being a partner, but something happens down the road. Let's just say it doesn't involve a cat. I'm allergic to them so they stop putting them in the script.
Do you have a strong fanbase in the UK?
I've noticed an amazing amount of crazy support from the UK and Ireland, especially over the last couple of seasons. As far as I know, three of my four Twitter followers are from the UK! Louis was not a loveable character at the start of the show. He was a douche. But you see that, actually, he's lonely and a bro.
Courtesy of Dave