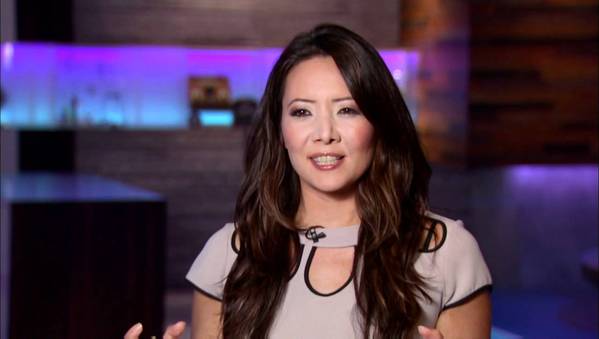 Discovery's flagship science magazine, Daily Planet has completed two decades of science programming and is entering its 21st season starting August 31st. The unique genre and award-winning program is showing no signs of slowing down. Daily Planet is kicking off Season 21 with the planet's most powerful and outrageous machines, in "Extreme Machines Week." I was lucky enough to catch up with Ziya Tong to find out why the show remains so popular and to learn what we can expect to see on the new season. The show can be seen weekdays at 7pm on the Discovery Channel in Canada from Monday, 31st August.

For those who have never seen the show, can you tell us a little bit about the series?

Daily Planet is the world's only daily science show! We're going into our 21st season now, and everyday we get to showcase jaw-dropping discoveries, scientific inventions, extreme adventures and the wonders of the natural world.

How did you first become involved with the series?

I joined Daily Planet after working at Nova ScienceNow with Neil deGrasse Tyson in New York. At first, I just came to fill in for a few weeks, and luckily it was a good fit so I was invited to become a host on the show.

What can the viewers expect on the new season of the show?

Every year, even we don't know what to expect! But I did get a chance to go to London over the summer and conducted a necropsy on an elephant's foot, which was both fascinating and a little gory. And, an incredible adventure in Tadoussac, home to 13 different species of whales. I don't want to give too much away, but we got some epic footage.

The new season is to start with Extreme Machines Week, can you tell us more about that?

We've got a wild ride ahead. Everything from the Ultimate Taxi, a cab that's got a theatre, instruments, special effects like lasers and a fog machine inside, to a dirt bike that's been kitted out to ride massive waves. So machines that are not for the light-hearted.

The show remains extremely popular after twenty years on the air, what do you think the winning formula is?

I think it's because it's a nightly glimpse into the big wide world of the unexpected. I love educational TV, but this is learning with a wow factor.

You have been presenting the show for 7 years now, is there one moment that stands out in your mind?
That's a tough one, but I think that when I went to South Korea and saw glow-in-the-dark dogs - dogs that have a jellyfish gene in them so that one glowed red and the other blue - to see that with my own eyes, was pretty mind-blowing.

How did you first become interested in science?

I'm a natural history nerd. So I grew up watching David Attenborough and Jane Goodall, and they really opened my eyes to the fact that when you look closely at the natural world, it's filled with magnificence, and you can't help but develop a true sense of awe. When you start thinking about the fact that we're all made of particles, when you shrink into the massive universe we inhabit, the everyday world just becomes a lot more extraordinary.

One segment of the show is called Weird Planet, what would you say is the most unusual scientific discovery that has been featured on the show?

Honestly, they are all so unusual. Hmmm...okay, this one's a little gross: but we did have an artist on who swallowed paint and then threw it up on a canvas in order to create her biological artwork. I think that qualifies as weird.

You serve on the Board of Directors of the World Wide Fund for Nature (WWF) Canada, so animal welfare must be very important to you?

Yes, vitally so. In the last 40 years, we've lost 52% of all the wildlife populations on Earth - more than half of our mammals, birds, reptiles, amphibians, and fish are gone - which is a shocking number. The great thing about working with WWF however, is that it's a place where a tremendous amount of work gets done. We've saved major water basins and river sheds, wildlife numbers in places like Namibia are going up. We're working to protect the beluga populations here in Canada. So despite the challenges, it feels good to be with a team that is so dedicated.

You have visited over 60 countries around the world, which one would you most like to visit again?
My heart is in Africa, which has so many countries and is so diverse, but I'd love to go back to Madagascar again. You can sit under the baobab trees there and just marvel at their history. It's like spending the day with an old, wise giant.

You were born in London, do you still see yourself as British?

Yes, I do. I used to have a very strong British accent, in fact. I try to suppress picking it up again when I go back so that people don't think I've suddenly returned with a fake one. Apparently, I still say some words in a funny way. Dan always teases me when I say "squirrel". I say "squi-rell",  he says "squer-ell." We did a story once on how squirrels communicate though, so who knows? According to them, maybe we're all saying it wrong.