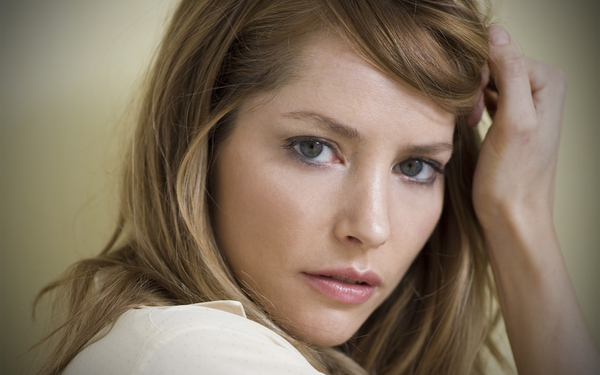 Sienna Guillory talks about playing Eve on Stan Lee's Lucky Man. The show can be see on Friday nights at 9pm on Sky 1 from January 22nd.
How are we first introduced to your character?
We meet Eve when she decides to pervert the course of the destiny of a lucky bracelet. She chooses Harry Clayton as the recipient because she believes his sense of justice will use the power of the bracelet for good and uncover this shadow that has fallen over London and the crime underworld. But, of course, it's not as simple as that and Eve's romantic notions and headstrong attitude get both of them into some tricky situations.
Who is Eve and what sort of person is she?
Eve is definitely a romantic character. Passionate, rebellious and brave to the point of being a bit of an idiot. I'm sure she'd love to tell Harry everything but she needs him to discover and bond with the bracelet on his own terms. She believes the bracelet should react to the wearer.
Was there a side of London you got to see that you wouldn't have otherwise?
London is as important to this as the bracelet is; it's definitely a character in the show. I got to experience so much more than just the London in which I live. We filmed in these underground dungeons that you wouldn't know were there, that have been around for hundreds of years – it is quite eye opening. London is so many cities within one.
What were your stunts in the show like to perform?
I think the most dangerous stunt I did was walking down those stairs in the casino set with enormous high heels and not breaking my neck! Eve and Harry meeting for the first time was meant to appear preordained. She is meant to exude confidence and strength so she locks eyes with Harry, which in reality meant I couldn't look at the next step and where I was going. I think that's the luckiest thing that's happened to me; to not fall over while walking down those stairs on my first day at work.
What is it about the show that you hope will appeal to the Sky 1 audience?
What I really love about Stan Lee is his imagination. His ideas are all encompassing but also completely accessible. With this series, you're in a London that is recognisable throughout the world but the viewer is taken to a much more grown-up level, where the dilemmas are a little bit more adult.