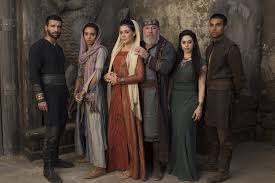 ABC has canceled Of Kings and Prophets before the end of its first season.
Shark Tank spinoff show Beyond the Tank is set to take over its Tuesday night 10pm slot for the remainder of the current season.
It is not known at this point if the remainder of the episodes produced will ever be shown.