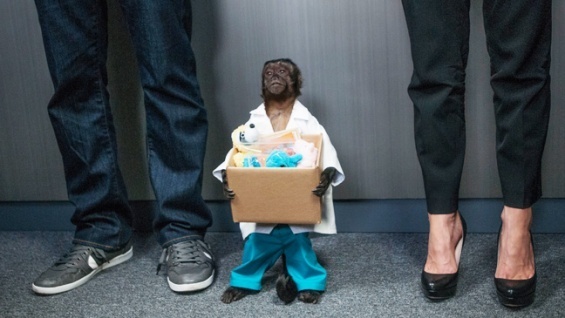 It's the summer television season, so networks expect lackluster ratings. However, when NBC gave viewers a peek at two major sitcoms on their fall schedule following the highly watched London Olympic games, the network must not have been pleased with the mediocre ratings because it announced an encore airing will occur on August 21.

Go On made the first premiere to 16.1 million viewers after its preview airing, while Animal Practice only pulled in 14.8 million viewers. Considering that Matthew Perry stars in "Go On," there's no surprise that his sitcom would be a bigger hit in comparison. Perry is staple in NBC having a majorly successful run for ten seasons on Friends, as well as a brief stint on Studio 60 on Sunset Strip. Though Animal Practice stars Weeds' Justin Kirk, he's not very familiar to those watching network television.

The shows will air following the first episode of America's Got Talent semifinals. As NBC's most popular show on air at the moment, the network plans to pull in additional viewers to these new shows.
Go On follows a man as he attends anger management classes to learn how to get in touch with his inner feelings. It is full of Perry whit and one liners, while Animal Practice is more of an amateur Scrubs set at a veterinary clinic. Both shows have potential in their own ways, so hopefully NBC will give both a chance to develop over the fall season before giving them the ax.

Animal Practice will appear on Wednesday's schedule starting Sept. 26 at 8/7c, while Go On will air on Tuesdays starting Sept. 11 at 9/8c.