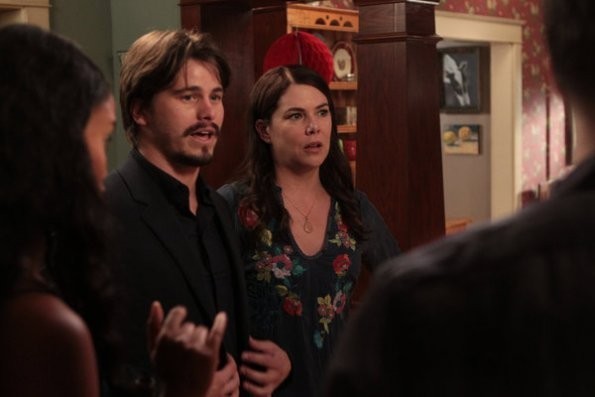 Parenthood was on the rocks last season as NBC was on the fence about renewing the drama. However, the Braverman clan will return for a fourth season on Sept. 11 at 9/8c. The season three finale left fans with quite high emotions as Jasmine and Crosby finally takes the plunge to make it official, while Joel and Julia welcome a new son into their family. Adam and Christina prepare to send their eldest daughter off to college that they cannot afford, while Mark proposes to Sarah. Will she say yes?!
We can confirm that the first episode will revolve around the major changes in the Braverman's family. Spoiler TV reports that the official description of the first episode, "Family Portrait" is:
"The Braverman family gathers for a family portrait before Haddie (Sarah Ramos) departs for college, while Kristina (Monica Potter), Adam (Peter Krause) and Max (Max Burkholder) have a hard time digesting the new change. Meanwhile, Julia (Erika Christensen) and Joel (Sam Jaeger) struggle to adjust to their newly adopted son's behavior and worry about their family's future."
Not only do we have the description, but photos from the first episode as well! Scenes show an intense moment between Adam and niece Amber (who is dating a politician!). Others depict the family celebrating Haddie's future with a going away party in her honor. Get the Kleenex handy, looks like it could be an premiere!