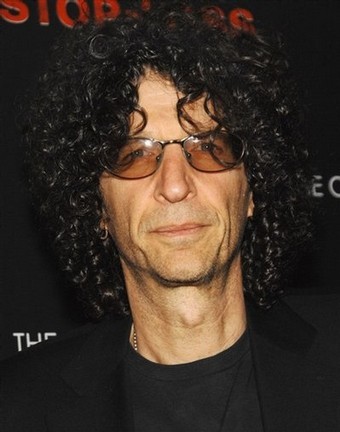 It's official. Howard Stern has signed a contract with America's Got Talent and is going to be a judge for the 7th season. He will be joining Sharon Osbourne and Howie Mandel as they travel around America to find the next new act. The producers are hoping that Stern's humor and off-colored antics will bring a whole new dynamic to the show that hasn't been there before. Many feel that the move is a shock because of Howard Stern's background and the fact that he will be on a Family show. Will this mean that America's Got Talent's going to change their rating? Or will Stern tone it down to be able to pass the G rating. Comparing the antics of Steven Tyler on American Idol, he did bring comedy, but they were forced to censor "heavily" on the language that he chose.
The move is a questionable, one which will keep the censors busy and it may cause a lot of viewers to be turned off. With the constant beeping, it could get on one's nerves. Then again, the producers stand by their decision and feel that Stern will be a great addition to the already comedic cast of judges. Stern himself responds to the backlash that the Parents Television Council, the same who got Playboy Club canceled recently, by stating that he "can assure you and the rest of America what I'm looking here is to be a very good judge. To sit there, I take it seriously. You know I watched the show." The PTC doesn't think so and say Stern is nothing but "some sort of weird pervert who's going to convert Americans into zombie sex fiends." It will be most interesting to see what he will bring to the judge's table and show off his shock-jock talent and impress or mortify audiences.
In terms of talent, Stern has proven with his successes that he is qualified for the job and that he will be honest with the contestants. This is something that Piers and Howard have in common. It is the question to many viewers as too "how honest" Stern is going to be with the contestants. However, as a father, Stern knows what to say and what not to say to little ones. Parents can rest assured that their children are not going to be persuaded by the often time X-rated radio host. With America's Got Talent filming in February, it will be interesting to see where the show will go with the addition of someone who has a history of non-family related content. What do you think? Is this a good move or not?