Board game nerds rejoice!
According to TV By The Numbers, The Hub original series "Family Game Night" has been renewed for a third season, and with the renewal comes a welcome shake-up to its format.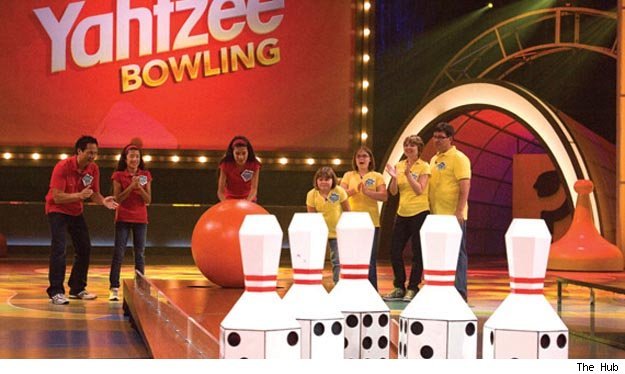 Hosted by the Daytime Emmy Award winning game show host Todd Newton, the new format will allow more families of varying sizes a chance to compete. The one-hour game show features families chosen directly from the live studio audience to compete for cash and prizes. Selected families are pitted against one another in larger than life versions of classic board and card games such as Yahtzee Bowling, Connect 4 Basketball, SORRY!, BOP IT!, TWISTER Lights Out and Operation. In addition to these returning favorites, the classic BATTLESHIP will be added to the line-up with this third season installment. All competing families are given an additional chance to play in the Community Chest round with a chance to advance to the final MONOPOLY Crazy Crash round to win a new car.
To gear up for the third season, The Hub is presenting a seven-hour "Best of" marathon featuring highlights from the most thrilling episodes of the family favorite's second season. Check our the marathon on Friday, September 21st beginning at 8PM EST on The Hub!
What family favorite would you like to see the throwback network add to its repertoire?