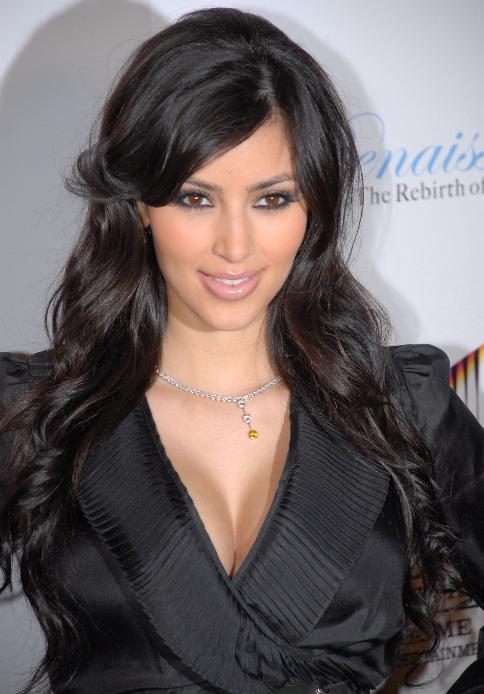 Apparently the trip that she took to Haiti earlier this month didn't teach the Reality Star anything about being frugal with her money because she dropped $65,000 on 3 Jade and Diamond bracelets that belonged to Elizabeth Taylor so that she could outbid other bidders. Kim feels that the bracelets harness energy and feels a closer bond with the Hollywood Star. The set is part of the Lorraine Schwartz collection and were put on the auction block. Whereas the set is stunning and unbelievably beautiful, Kim did it for other reasons. She wanted to get more of a connection to the deceased star because Kim says, "I idolized her". Apparently the entire collection was auctioned off in New York for $116 Million to which Kim was one of the bidders.
This comes as a shock to many people for the main fact that Kim is under so much scrutiny since her marriage/divorce with Kris Humphries. In a few days, Kim will take possession of the jewelry. However, the star stands by her purchase as more of a necessity than a want. You can see the photos of the ring HERE. Some may look to Kim Kardashian as another buyer of useless trinkets, but to her, she needs this to get closer to Elizabeth Taylor. Critics look at this as a part of an investment for the Kardashian heiress. Elizabeth Taylor's jewelry stands as unique and remarkable and it could possibly fetch even more then the $116 Million that was spent on it. With the pieces that Kim bought, it is only natural to see that there is another motive to the impulse buy.
Others feel that this is a waste of money that Kim threw away and that could have gone to other needed resources. However, that's the showbiz and for Kim Kardashian and her fame, this was one purchase that didn't put a dent in her bank account. Don't forget that Kris Jenner gets 10% of what you make Kim. What do you think? Was this a ridiculous buy or is it worth the investment?