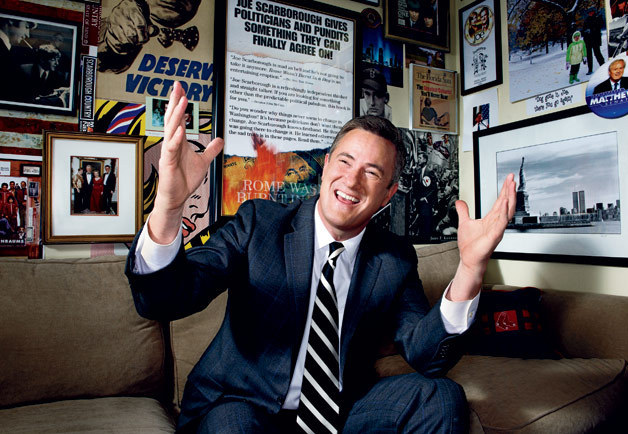 It's almost as though he's begging Jon Stewart and Stephen Colbert to launch a mock campaign in response. 
MSNBC talk show host Joe Scarborough, formerly of Scarborough Country and currently of Morning Joe, announced on Tuesday that he is considering running for president in 2016. The 49-year-old media personality told Vanity Fair that he's been consulting New York City mayor Michael Bloomberg about a potential run for the White House. 
Scarborough isn't a political newcomer. A Republican, unlike his MSNBC co-workers, Scarborough represented Florida in the U.S. House of Representatives from 1995 to 2001 before moving to his gig at MSNBC in 2003. 
Scarborough, while conservative, has been a vocal critic of the Romney campaign, and clearly expects the current presidential challenger to lose (considering he's planning a 2016 run). 
Of course, I can't but smell a bit of a cynical ploy for publicity here. In the same article with Vanity Fair, Scarborough remarked that he has a memoir coming out next year that will establish him as a serious candidate. But it seems to me like he means for the presidential campaign to help the book, and not the other way around. 
If he is serious, though, I'd like for him to partner on a ticket with Bill O'Reilly, Sean Hannity, or, the Holy Grail of conservative TV personalities: Geraldo Rivera. Or, if MSNBC wants to monopolize the 2016 election, a Matthews/Maddow ticket would be hilarious. 
Morning Joe airs weekdays from 6am to 9am ET on MSNBC.