Judging by the first two episodes of season two, Fox's "New Girl" has retained its form.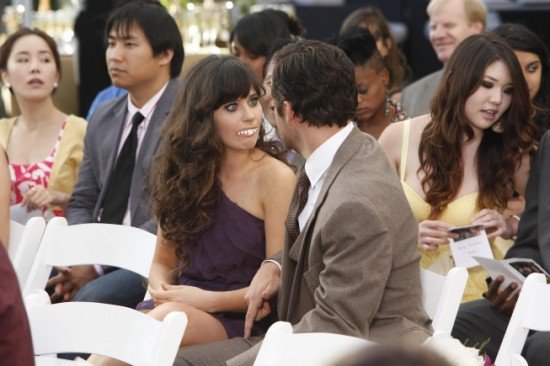 To be honest, I think writing about the show the last few weeks confused me, as I thought the first episode aired at 8 central tonight, so I saw that one before the premiere. The only confusion for me was how offhandedly it seemed that they announced Jess' laying off, but it all made sense to me later.
The first episode also had Schmidt's cast removal and "rebranding." We all saw the "pure unadulterated friendship" clip the last few weeks, so that was no surprise. Parker Posey's guest appearance was pretty welcomed. "Look at my butt, you stupid jerk!" Nelson Franklin played Cici's new boyfriend, but much like his character he was just kind of there and didn't stand out. Winston getting weird after drinking girlie drinks was also fun.
In the second episode, Jess finds herself in a love triangle after playing along with a dating Web site misconnection. Expect to hear "I can't wait to see your meat bar" a lot in the next few days.
I think the second episode was the stronger of the two. I especially liked the subplot of Nick meeting future Nick at the bar. Though he turned out to be a fraud, he did give Nick a look at himself from the outside. I kind of expected more from the dropping off the grid subplot, though that is what got Jess to the bar where she met her fellas. Ultimately it all blew up in her face, but she got to keep the one who called her Katie.
The show seems to have lost nothing as season two gets rolling, and we can only imagine what's in store for the gang.