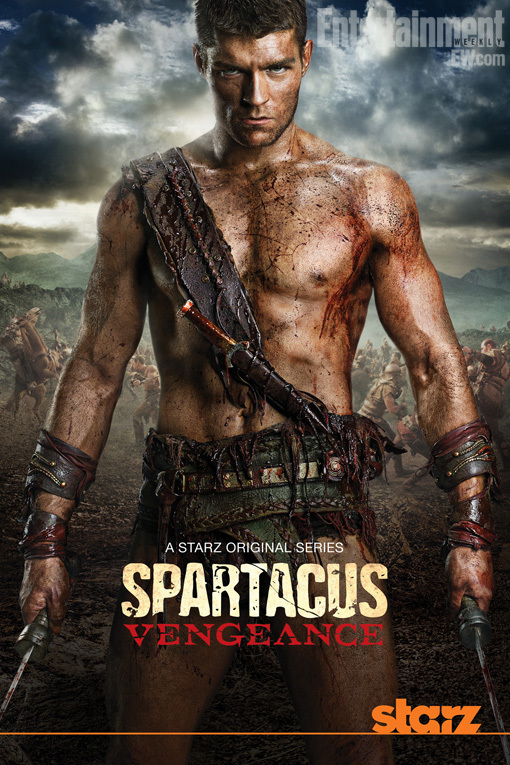 With just under a month to go to the premiere of Spartacus: Vengeance on Starz, the studio have decided to whet the appetite of the show's deluge of fans by releasing a production video that runs at over ten minutes and looks at the upcoming series of the gladiator-drama from behind the scenes.
The Starz video looks at the swearing, stunts and new-Spartacus Liam McIntyre and tells us what we can expect from the characters this season, giving us more than a few glimpses of Vengeance, aswell as a look at how the show has been produced. Clearly released to turn anybody who is interested and excited into Spartacus: Vengeance into a shivering wreck, the video does a tremendous job of selling the new season. 
Many of the cast and crew talk up the newest season in the video and it's mixture of footage and interviews includes the following people creator Steven S. DeKnight, Executive Producer, Rob Tapert and it's stars Katrina Law, Mira, Peter Mensah, Oenomaus, Liam McIntyre, Spartacus, Manu Bennett, Crixus, Craig Parker, Glaber, Lucy Lawless, Lucretia and Viva Binca, Ilithyia, Dustin Clare, Gannicus and Nick E. Tarabay, Ashur.
The preview can be viewed below ...
Spartacus: Vengeance is the second season and sequel to Spartacus: Blood and Sand and will follow Spartacus, being played by Liam McIntyre after the unfortunate death of Andy Whitfield, after he and his fellow gladiators kill their master Batiatus and escape from his gladiatorial training school. Future title episodes include Fugitivus, A Place in This World and The Greater Good with the series due to conclude on 30th March 2012.
Starz announced that the show will premier on January 27th 2012 and is actually the first Starz original show that has made it past a second season.