Twenty-Five Acts

This weeks guest star was Anna Chlumsky (My Girl, Veep) who plays Jocelyn Paley. She is the author of Twenty-Five Acts, which is a BDSM romance novel akin to 50 Shades of Grey. Opposite Chlumsky is Roger Bart (The Event, Desperate Housewives) playing Adam Cain, a charismatic talk show host who professes to be an avid fan. After appearing on his talk show, Jocelyn is raped by Adam as he reenacts a particularly graphic scene from her book where a submissive woman is choked with a belt and then sodomized.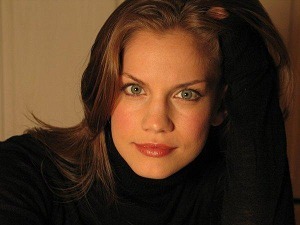 Raúl Esparza, of Broadway fame, joins the cast of SVU as a recurring character, District Attorney Rafael Barba. Although others are reluctant, after speaking with Jocelyn, DA Barba agrees to take her case. Not surprising, as Captain Harris quips, "that guy's got big, brass...ego".

Benson and Rollins speak with Katie, another victim, who says of Adam, "He's not really a bad guy. It's just when he gets that belt in his hands, he loses it." Thank you for the oh-so-subtle foreshadowing, Katie.

While questioning Adam on the witness stand, DA Barba convinces him to show the jury how he held the belt around Jocelyn's neck. During this (incredibly unprofessional) demonstration, Adam loses his temper and begins choking Barba. Not surprisingly, Adam is found guilty.

Aside from some tacky innuendo and the ridiculous belt scene in the courtroom, I believe the episode was handled fairly well. The genre was trendy but it seems the writers lacked even the most basic understanding of BDSM. As expected, this subject appears to have no middle ground in popular culture, with the participants either completely romanticized or wholly vilified.

Although her numerous looks of surprise could have been a bit softer, Chlumsky was both a sympathetic and convincing victim. The last time I saw Anna on screen was in My Girl 2 (1994) so, initially, it was a bit unnerving to see the beloved Vada Sultenfuss being strangled and raped.

Esparza is a welcome addition to SVU. I hope he lasts longer than the other "replacement" District Attorneys and, while no one can ever replace Stabler, it was nice to see this show have a character with "big, brass...ego" again.