Comedy Central is going back to the animated well for a new animated series entitled "Triptank."
"Robot Chicken" executive producers Alex Bulkley and Corey Campodonico are the minds behind the new series, a collection of recurring and stand-alone animated shorts that will use traditional 2D, 3D/CGI, and the pair's bread-and-butter of stop-motion animation techniques.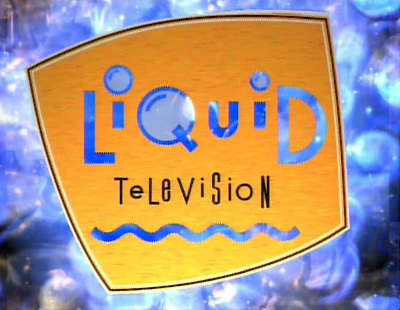 The new series has a veritable who's who of comedic talent attached to provide animated segments. Bob Odenkirk ("Mr. Show," "Breaking Bad"), Larry David ("Curb Your Enthusiasm," "Seinfeld"), Brett Gelman ("The Inbetweeners," "Go On") and Zach Galifianakis ("The Hangover") have all been confirmed to provide content for the pilot episode alone. Recurring segments are said to be provided by Adam McKay, frequent writer/producer partner to Will Ferrell, as well as Tom Gammill ("The Simpsons") and Jon Glaser ("Human Giant"). Concepts for some of these recurring characters should give an idea of some of the offbeat humor the series will employ: one features a magical alcoholic wheelchair helping sick children, while another revolves around a group of aliens studying the world's most average guy.
Bulkley and Campodonico have patterned the format for the series after cult MTV favorite "Liquid Television," an anthology animated series that aired from 1991 to 1994 when original series were still a rarity on the cable network. The show featured a bizarre hodge-podge of adapted and original animated shorts from talent that was attempting to find a foothold in the industry. "Beavis & Butthead" originally aired in a short on one episode and based on its popularity catapulted the animated pair to their own series, effectively launching Mike Judge's career. Other recurring segments were further developed into feature films ("Aeon Flux") as well as solo animated series ("Cartoon Sushi," "The Maxx," "The Head") on the network. Bulkley hopes that "Triptank" will pick up where "Liquid Television" left off, acting as an animated farm league for MTV/Viacom networks and assisting short segments to be picked up as solo series.
I was a huge fan of "Liquid Television," and animation has really developed since the series' original airing. "Triptank" could be one to keep an eye on.