Those who followed ABC's live election coverage last night may have gotten a feeling that Diane Sawyer had started celebrating early.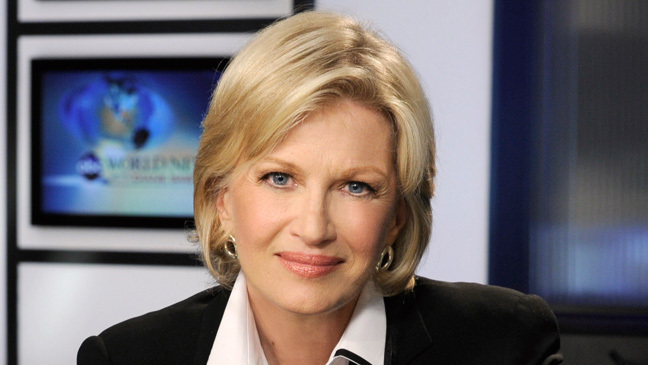 "Okay," Sawyer said at one point, "I wanna — can we have our music, because this is another big one here? Minnesota, we're ready to project Minnesota, right now. … Well, tonight we know that President Barack has won Minnesota." Hey, at least she didn't call him President Osama.
Slurred speech, stumbling over words, strange fits of laughter -- the co-anchor's odd performance drew a significant amount of attention last night. George Stephanopoulos and the rest of the ABC crew seemed to be on their game, but comments on Twitter and elsewhere pegged Sawyer's behavior as "a bit tipsy," "hammered," and "on pain killers, muscle relaxers, benzos, or some combination."
The behavior inspired the creation of that lovable internet meme, the Fake Twitter account appropriately dubbed Drunk Diane Sawyer, which picked up 1000 followers within minutes of creation. Other colorful Twitter comments included "And Diane Sawyer declares tonight's winner is ... chardonnay!" and "Diane Sawyer is one drink away from taking her top off."
A source close to Sawyer chalked the performance up to exhaustion after the non-stop election coverage over the past few weeks. "She spent a number of sleepless nights preparing and rehearsing," a close friend of the anchor told the New York Daily News. "It just caught up to her."
Judge for yourself via the video below, readers. Exhaustion or inebriation? You make the call!