ABC's "Nashville" keeps trudging along with the same stories, but regrettably not enough Powers Boothe.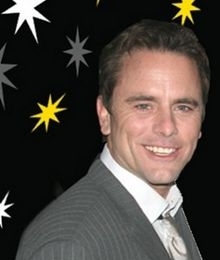 The debate between Teddy and Peggy seemed to get unrealistically personal. But Teddy has bigger problems, as he and Peggy talked about an embezzlement involving $2 million.
Scarlett (Claire Bowen) and boyfriend Avery (Jonathan Jackson) had an awkward makeout session that thankfully cut out before things went too far. Avery also busted out a guitar solo while backing Scarlett and Gunnar up in a showcase to potentially sell a song for Lady Antebellum (who did not appear in the episode).
Deacon helped Juilette get her mother to go to rehab, which Juliette got slapped for. Deacon also got into a drunken punch-up with a heckler, which I'm sure everybody who ever performed for a crowd has dreamed of doing.
I have to wonder if Juliette would be more impactful if played by someone else. I just don't buy what Hayden Panettiere is selling.
He called Rayna for jail, but she  and Deacon are fussin' and fightin' over Deacon not signing a release for his song to be used in a commercial. Teddy also takes out his frustrations on Rayna, asking her if she slept with Deacon before she canceled her tour, in which he was to play guitar with her.
I liked the song Rayna wrote and sang at the end, and I think it should be the next single released.
I really just want more Powers Boothe. Forget Nick Miller; Lamar Wyatt should be President of Earth.
Grade: B-