The season premiere of "Top Chef"'s 10th season changes up the typical formula -- instead of the standard Quickfire and Elimination challenges, each of the judges takes a small crew to cook a qualifier to join the competition proper. Sadly, this means no Padma and also a pretty mundane episode.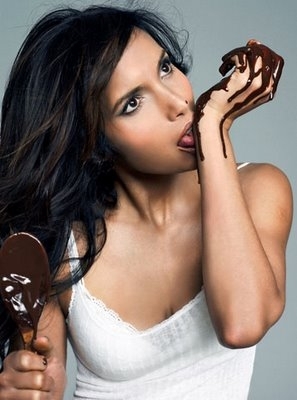 If there is a theme to the episode it would be "back to basics." Judges Tom Colicchio, Emeril Lagasse, Wolfgang Puck, and Hugh Acheson saddle their crew with seemingly easy tasks to get a feeling for their fundamentals and comfort in the kitchen.
In Los Angeles, Colicchio basically has a free crew of sous chefs for the night at his restaurant Craft, putting them to work fileting fish, chopping veg, butchering whole chickens, etc, all coupled with the characteristic Colicchio eyerolls and condescension as they inevitably do it all wrong. The main standout from his crew of qualifiers is John Tesar, whose ego and history of coming up with elite chefs like Anthony Bourdain should be interesting for the reality part of the reality show. Despite his trials spanning the episode, Colicchio's segments fall flat as it's difficult to gauge what the judge's criteria is for sending people home versus sending them to Seattle.
Emeril Lagasse tasks his Las Vegas qualifiers with the seemingly simple challenge of making an awesome soup. His theory is that while the typical cook and diner likely sees soup as uncomplicated and ordinary, it actually requires quite a finesse to balance all the flavors. This challenge is decent, but it's puzzling to spend time on backstory for chefs who won't be taking part in the competition.
Meanwhile, Wolfgang Puck's pack is cracking eggs and making omelettes. Puck comes off as the most fun judge to watch, between his heavy accent, charisma, and colorful quips like "A stove is like a woman - it never does what it's supposed to do" and "I think I'm an easy judge as long as you do exactly as I want." Turns out he is exactly that, sending everyone through except one chef who makes an ugly brown omelet smothered in bacon fat. This is not Waffle House.
Finally, Hugh "Hugh-nibrow" Acheson puts his kids to work making a salad. Acheson seems to have the most colorful crew of chefs, with a couple of standout personalities. He's foreign, he's been knighted, and his name is pretty close to a "Seinfeld" joke: he's Bart Vandaele, and he's through to the next round! Joining him is Hawaiian native, Sheldon, who truly worked his way up from the ground floor, starting as a dishwasher and learning his trade for 10 years to become executive chef. Acheson also earns points for kicking off the cockiest chef there, giving viewers a nice bit of schadenfreude with their meal.
Even though Emeril Lagasse has been added to the crew, the season premiere for "Top Chef" really didn't kick off with a "BAM!" We got backstories of chefs who didn't go through to the competition, boring challenges, and very little Padma. It reminded me of the season premieres of "The Ultimate Fighter," which is just an unending string of qualifying fights between people you don't know and don't care about, so there's little that can be considered compelling, engaging television.
Final Grade: C