Adding to the Marvel Universe, ABC has enlisted two new agents for Marvel's S.H.I.E.L.D. pilot in the form of Elizabeth Henstridge and Iain De Caestecker.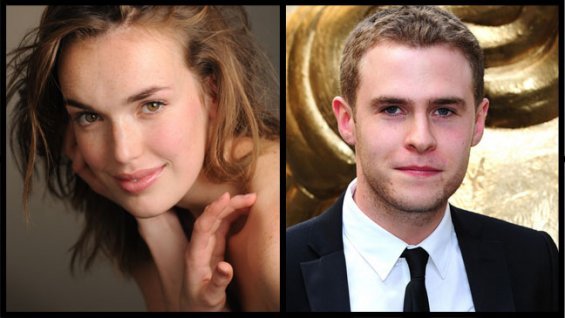 Set within the Marvel cinematic universe that includes such blockbuster films as The Avengers, Iron Man, Thor, and The Incredible Hulk, S.H.I.E.L.D. will focus on the secret military intelligence organization that supplements the movie superheroes.
In the pilot for the television series, Elizabeth Henstridge will portray Agent Gemma Simmons, an expert in biology and chemistry. She spends most of her time working and arguing with Agent Leo Fitz, a whiz at the technical side of weaponry, played by Iain De Caestecker. United by their shared nerd tendencies, they have a sibling-like relationship formed while they were in training together. Despite their young ages, they are recognized as masters of their respective fields.

Both actors hail from the United Kingdom and are relatively unknown to American audiences. De Caestecker played the lead on BBC dramas The Fades and Young James Herriot, which earned him a best actor nomination at this weekend's Scottish BAFTA Awards. Henstridge has appeared on the British soap opera Hollyoaks and the JJ Abrams pilot Shelter for The CW.

Previously announced for the S.H.I.E.L.D. series, Clark Gregg will reprise his film role as Agent Phil Coulson while Ming-Na of ER fame was cast as pilot and weapons expert Agent Melinda May. Avengers director Joss Whedon will co-write the script with Jed Whedon and Maurissa Tancharoen and is set to direct the pilot if his schedule permits.

How excited are you for a TV version of S.H.I.E.L.D.?