History is being made by an up- and- coming comedian.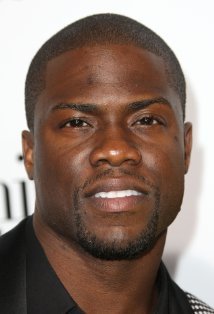 Kevin Hart, who holsted last year's MTV Video Music Awards, said told The Hollywood Reporter his upcoming BET series is the "fakest reality show ever. We're mocking what everybody is doing."
"Real Husbands of Hollywood," which premieres Jan. 15, spoofs over-the-top shenanigans of Bravo's own "Real Housewives" franchise. The program features Hart and real-life buddies JB Smoove, Nick Cannon, Boris Kodjoe, Robin Thicke and Duane Martin. Occasionally, their real- life wives, including Cannon's wife Mariah Carey, show up, and other guest stars will include Shaquille O'Neal, Russell Simmons and rapper Common.
"Rather than creating these situations, the people on our show are making these situations," Hart told The Reporter. He gave an example: "JB speaking, he spits a lot, let's talk about it… "We're not getting along."
The series will be unscripted by and large and improvisational like HBO's "Curb Your Enthusiasm." It started as a 2011 BET Awards skit, and became a full- blown series under producers Ralph Farquhar and Stan Lathan.
When Smoove was asked what he would do if "Real Husbands of Hollywood" received a season two order, and he had to choose between it and "Curb," he said "My ass would leave right now."