Former far left U.S. representative and presidential candidate Dennis Kucinich has signed on as a contributor to... Fox News?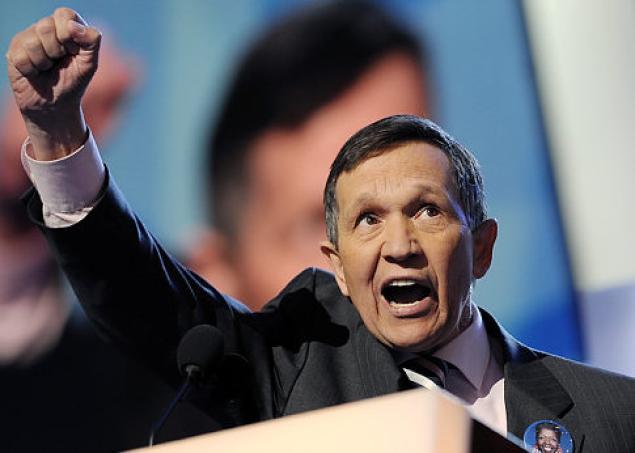 The politician has inked a multi-year deal with Fox News Channel, where he will debut Thursday night as a contributor on "The O'Reilly Factor" before moving on to various shows on the news channel and Fox Business Network. "Through 16 years in Congress and two presidential campaigns, Fox News always provided me with an opportunity to share my perspective with its enormous viewership," Kucinich said. "I look forward to a continuation of our relationship this time as a FOX News contributor."
It's no secret that Fox News Channel is arguably more supportive of more conservative agendas, but to their credit they have never shied away from presenting opposing viewpoints on their programming. Kucinich has always been one of the more staunchly anti-war, unapologetically liberal voices in Washington, so it will be interesting to see him lend his perspective to the network.
"I've always been impressed with Rep. Kucinich's fearlessness and thoughtfulness about important issues," said Fox News CEO Roger Ailes. "His willingness to take a stand from his point of view makes him a valuable voice in our country's debate."
Kucinich lost his re-election bid in part due to election district shake-ups that saw him in a member vs member primary, where he lost to Rep. Marcy Kaptur. After briefly considering a run in Washington state, Kucinich opted to retire from Congress. "Even though we were right and left, we were on the same page," said Rep. Jim Jordan (Ohio), who has served as the top Republican on that subcommittee. "I've always appreciated people on the left who genuinely believe in something. He's a true believer."