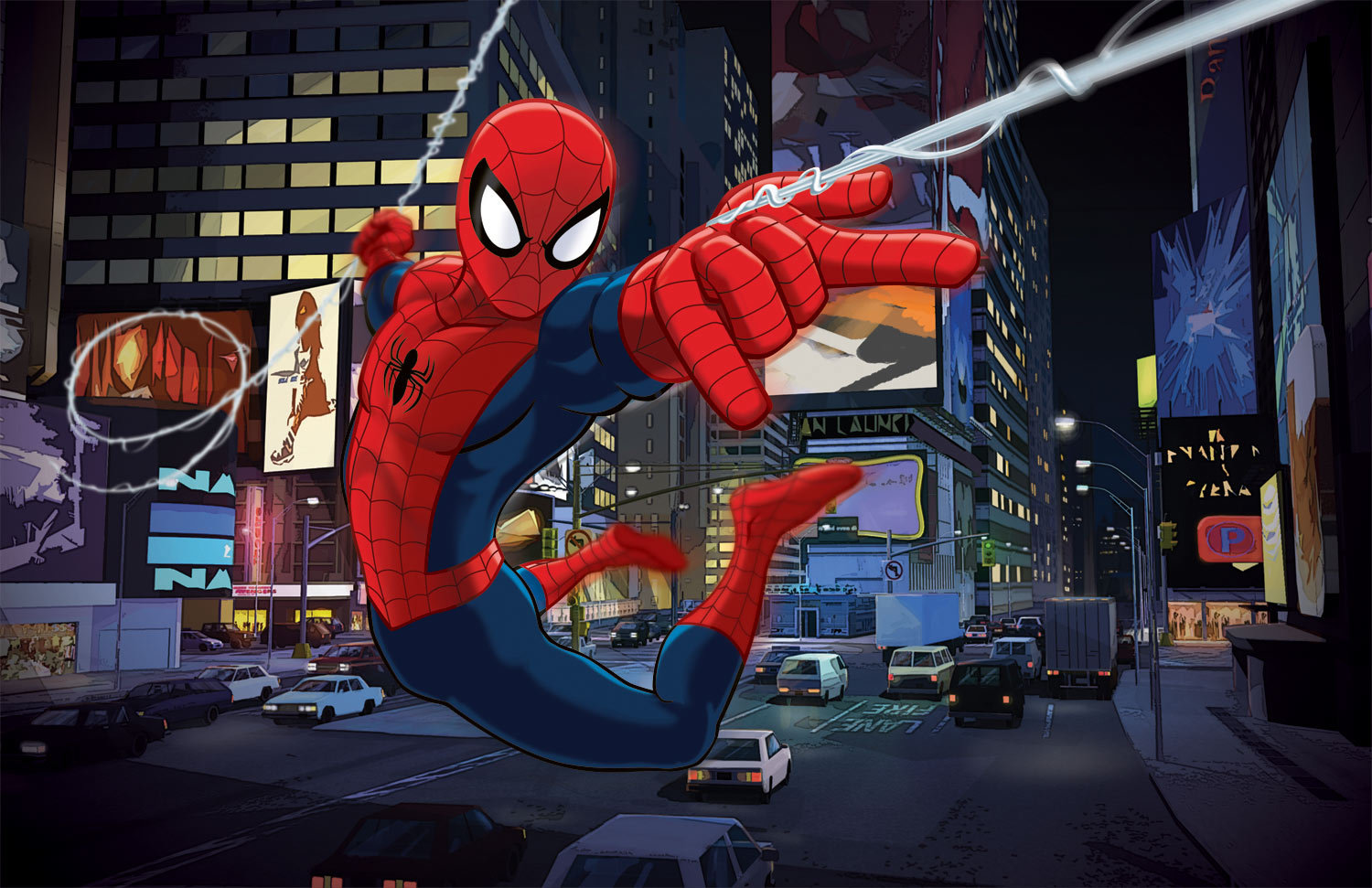 The second season of Disney XD's Ultimate Spider-Man premieres tonight at 7 p.m., before returning to its normal Sunday morning time slot at 11 a.m. on January 27. Marvel Entertainment's head of television, Jeff Loeb, recently said that the iconic Marvel superhero might have to change his mantra from "with great power comes great responsibility" to "with great responsibility comes great responsibility" this season. Expect to see more heroes and villains this season, as well as the debut of an iconic group of villains that has made Spidey's life a living hell for years in the comics.
Last season saw the destruction of the S.H.I.E.L.D. helicarrier and Peter Parker (Spider-Man) inviting his now homeless teenage teammates to move into his Aunt May's Queens home. 
"Now not only does he have to accept the responsibility of having a team, but he's basically also turned his personal life upside down," Loeb said.
Bad boys will have our hero in their sights this year, including the Lizard, Electro, Rhino, Kraven the Hunter and Doctor Octopus. One more unnamed villain will be joining up with them later on, as they form the Sinister Six to destroy Spider-Man.
"As the old adage goes, a hero is only as good as his villain, and the Spider-Man rogues gallery is really rivaled by very few," Loeb said.  "When you suddenly see them all gathered together by the soon-to-be-named person you'll understand why Spider-Man really is for the fight of his life. If you're a fan of the comic books you know this is trouble."
Help comes in the form of the Avengers, including Captain America, Iron Man, the Hulk, Thor and Hawkeye.
Are you excited to see Spider-Man return?