Oxygen's "Bad Girls Club" continues to make good girls go bad, and bad girls go badder.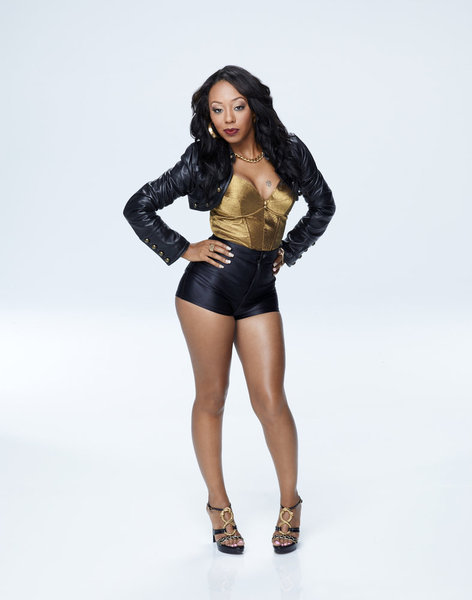 One of the contestants on season 10: Atlanta, certainly lives up to that.
Paula, aka "Hell on Heels," was born and raised in Chicago. The filming was the first time she had been in Hotlanta, which she said she was excited about. "I love Atlanta," she said, noting the weather is great (but not the bugs), and that she enjoyed the party scene. She noted Atlanta is in the south but it is a city, and that that's the perfect combination.
Paula got involved in the show after watching it for a while. "I thought it was something I could do," she said. She sent in a bio, went to a casting call in Nashville, "and the rest is history," she said.
"It was an experience. It's a lot harder than people would assume it to be. "The house itself is just dope," she said, adding it's "huge."
Paula said episode three, which aired this past Tuesday, is a good overview of what viewers can expect on the show. It had funny moments but also had drama. She said the show also has hookups, and at times it's hilariously funny. She said there's a "little bit of everything this season."
During the filming she was also involved in a prank on housemate Janae. Paula said it came about because she was bored, "in the house with nothing to do. It's the devil's playground, so let's go prank Janae." Though she thought Janae could take the prank, Paula said Janae, who left the house on episode three, was a poor sport about it. "She couldn't cut it in the house. I tried to bring her back in, but I'm not gonna fight her battles."
The cast will reportedly head overseas to vacation in Greece during the season, and also compete in the first- ever "Bad Girls Games."
When she's not being a bad girl, Paula is a hair stylist. She said she has been doing hair all of her life. Though she got her degree from Jackson State University, "doing hair was always my first love." She said she will continue styling hair after the show.
Paula said viewers should tune in every Tuesday at 8/ 7 central. "You never know what will happen." Paula said she is the "calm, cool and collected one in the house," and that viewers should tune in to "See when I explode. It will be interesting."
"The Bad Girls Club" has run for 10 seasons on Oxygen, and has also spawned spinoffs such as "Love Games: Bad Girls Need Love Too," a dating show featuring former bad girls that has been hosted by former Bad Girl Tanisha Thomas. Thomas was also in spinoff "Tanisha Gets Married" on the network.
"Bad Girls Club" is produced by Bunim/ Murray Productions with Jonathan Murray, Gil Goldschein, Troy VanderHeyden and Maria Pepin executive producing, with Trish Gold as co-exec producer.