Mixed Martial Arts superstar Randy Couture is fighting to get his sport back on Spike in a big way.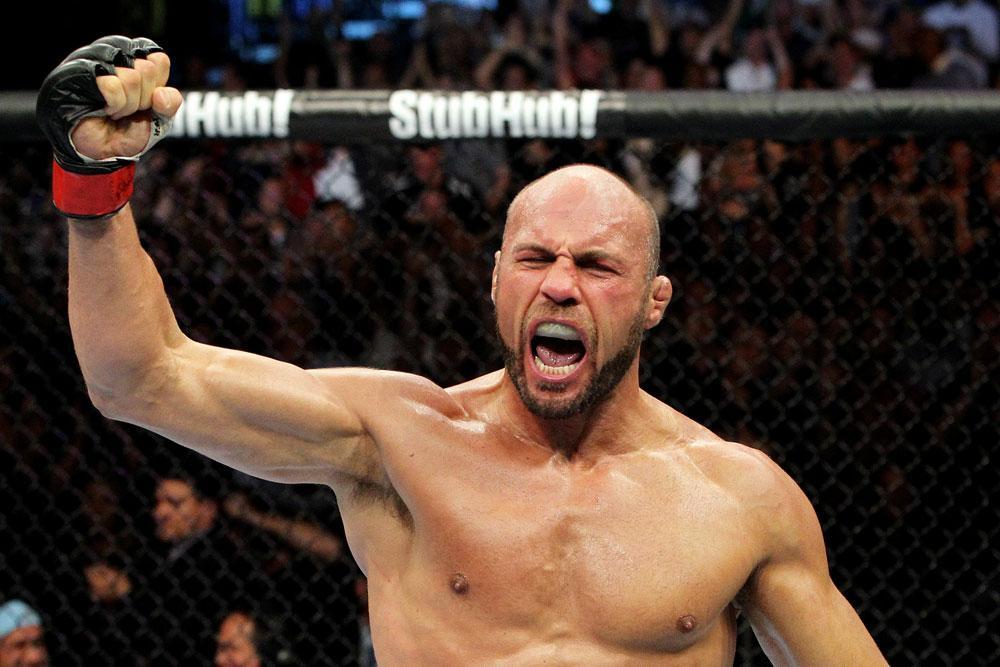 The network announced today that it has signed the UFC Hall of Famer to a two-year development deal that will find him bringing two new MMA-themed series to the network.
Couture is a former UFC Heavyweight and Light-Heavyweight champion who first gained notoriety as head coach on the first season of "The Ultimate Fighter." He has managed to parlay that success into some film roles, most notably as part of Sylvester Stallone's action hero ensemble "The Expendables."
The first project with his name attached, "Fight Master: Bellator MMA" is described as a mixture between "The Ultimate Fighter" and "The Voice," with Couture serving as one of four coaches (including Greg Jackson, Frank Shamrock, and Joe Warren) of up and coming fighters. The other project, "MMA Rescue," will follow Couture as he uses his business and sports management acumen to turn failing gyms into successful businesses.
"He has an adventurous spirit and is a well-intentioned human being that when we thought of what else we were going to do on Spike, his name was the only thing that came to my mind as someone we had to be in business with," Spike executive vp original programming Sharon Levy told The Hollywood Reporter. "At Spike, all our talent are experts in their field, and Randy is at the top of his game."
One of Spike TV's biggest successes was when it took a chance on UFC's "The Ultimate Fighter" reality series, back then an unproven commodity that found success in part due to the charisma of coaches Couture and Chuck "The Iceman" Liddell. Since UFC left Spike as part of its broadcast deal with Fox, the male-skewing cable network has been seeking out new potential partners in the MMA arena, eventually settling on Bellator. Signing a well-known name in the sport like Couture has to be seen as the next step in Spike's push to make MMA a cornerstone in their programming schedule once again.
"I'm excited to be back at Spike. I had an amazing experience on Ultimate Fighter when it started, and Spike is a tremendous platform for MMA," Couture told The Hollywood Reporter. "It feels like I'm coming home."