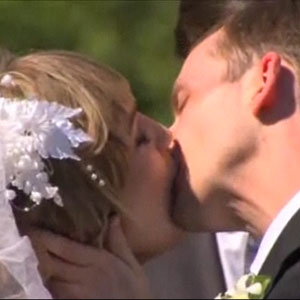 Well, yes, in fact, there is. Not to be confused with 2005 hit movie, '40 Year-Old Virgin', Soffia Coppola's dramatic, 'Virgin Suicides', or even MTV's own 'Virgin Diaries,' TLC is putting out a new reality television show that explores the adult virgins, waiting for various reasons to have sex until they meet the right partner.
ABC gave a brief over-view of this controversial new show, which delves into the lives of men and women who have not had sex, physical contact with another partner (such as kissing) or long-term relationships. TLC follows around such individuals as they go on dates in either a group or individual setting to find that "the one" they want to spend the rest of their life with.
The reason why the reality stars are virgins? For some, like 35 year-old mortgage analyst, it just simply is a matter of clueless-ness. Apparently the flirting and the hormones didn't kick in until late in life. For others, like the "Three Muskateers" - a group of female roommates who have decided to save themselves for marriage - it's a religious reason. This group of women, some virgins, and some born-again virgins (remaining celibate after failed sexual relationships) has decided that God will help them pick out their Mr. Right.

Both Huffington Post and Fox News both have said critical things about TLC's new reality choice. The Post says that this is TLC's latest show that "exploits victims" and turns the show into a gawk-fest. Fox News Vice President of Business Media and Culture, Dan Gainor, says this about a virgin newly-wed couple that premieres on the show:

"I've seen the trailer and it clearly mocks the people involved. They treat the couple that doesn't kiss until their wedding like a punch line. Sure it was an enthusiastic kiss, but you also have to remember they had cameras on them and possibly producers egging them on."

TLC has a habit of bringing out the silly, the scary and the outright strange in society.  Just look at "My Strange Addiction," "I Didn't Know I was Pregnant," or "Freaky Eaters." The "Virgin Diaries" is just another reality show demonstrating the weird things that our society does and the reason why they do them.

If you are dying to see how these virgins fare in the real world, you can tune in to TLC on Sunday, December 4th, at 9 p.m. EST.